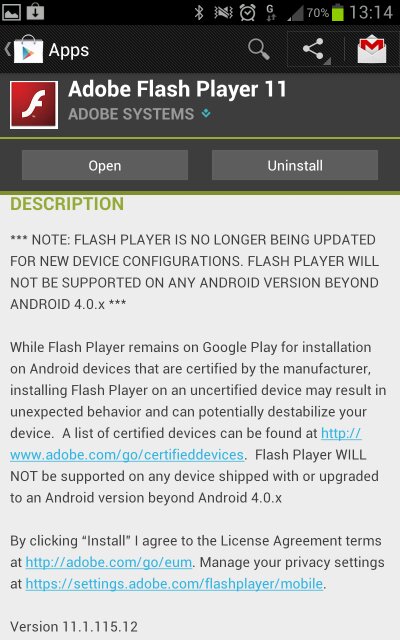 Love Flash? Got apps and streaming TV players that depend on it? Well, don't get comfy, because it'll vanish later today. Even if you grab the APK, it won't be supporting Jelly Bean. Adobe state that…
Flash Player will not be supported on any Android version beyond 4.0.x.
They also seem to suggest that, even though the app remains on Google Play for the next few hours, installing it could have "unpredictable" results if your phone isn't on the list of officially supported handsets.
An earlier blog post signaled the removal of Flash Player from Google Play at the end of today, so get it while you can on the link below.
The future is HTML5. Android users, now you know what it's like to own an iPhone.
Anyone wanna host the APK? 🙂
Link – Google Play