Why do people try to scratch screens? Why do they do drop test? Why do they try to blend stuff?
All are modern day mysteries, the latest video I've come across shows a rather excited guy open up an iPhone and a Galaxy SIII and then attach them to his car and then drive off dragging them behind.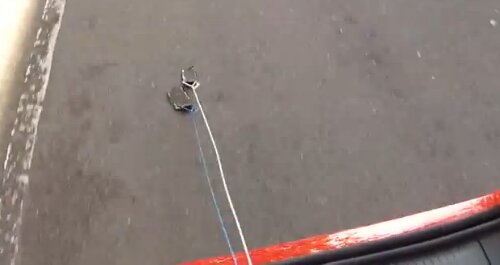 Two things to point out here. Either the phones are faked somehow or the guy is an idiot. Either way here is the video.
http://www.youtube.com/watch?v=BK318yBOvjw
Via – Briefmobile