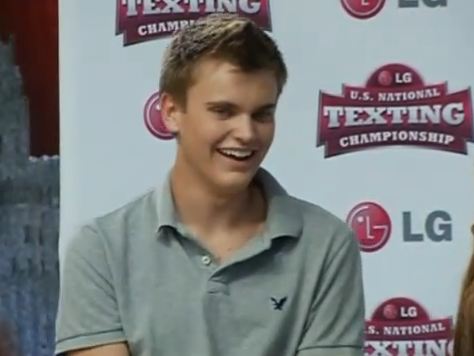 This 17-year old chap is called Austin Weirschke from Queens. The New Yorker has received a cheque for $50,000 after becoming the fastest texter in America.
Austin won the LG-sponsored competition after having to memorise and type phrases on a sliding QWERTY phone. He also had to type out paragraphs blindfolded and typing words out backwards.
Perhaps the most striking thing is the fact that Austin typically sends 500 texts a day to his friends. Umm.. I can only assume that his friends also respond with an equal amount of texts.. either that or he's got lots of friends.