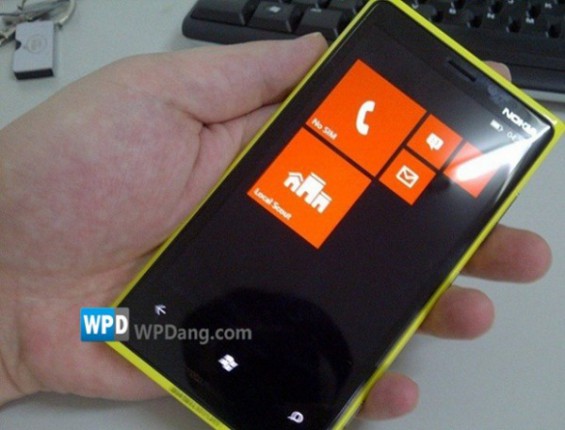 Earlier this week a new Nokia-made handset appeared on the web and many were quick to point out that the device was running Windows Phone 8. This device apparently called the "Nokia Phi" and will be the follow-up to the Lumia 800. It looks to have a larger 4.3 or possibly 4.5″ screen and rumours from Nokia Innovation state that this is indeed the new Windows Phone 8 device from Nokia.
Many have been quick to point out that it looks shockingly similar to the other Lumia handsets and, apart from the rumoured dual-core Qualcomm chip and upgraded OS, it's pretty much the same design and style as earlier Lumia devices.
According to the site this handset will launch in the last week of October, although we can't rule out the possibility that this could be a generic device for testing Windows Phone 8.
Link – Nokia Innovation
Via – BGR