It has been a while since we reviewed a mobile service however as I am a Three UK customer and jetting off to Madrid and Austria for 11 days, it seems like a good opportunity to review a service that I will be using daily and that is the new Euro Internet Pass.
So what is it and how does it work you ask? Well thankfully it's quite simple in that for a fixed price of £5 for a day (UK time) you get unlimited internet access in certain countries.  These are:
Austria
Belgium
Bulgaria
Cyprus
Czech Republic
Denmark
Estonia
Finland
France
Germany
Greece
Hungary
Ireland
Italy
Latvia
Lithuania
Luxumbourg
Malta
Netherlands
Poland
Portugal
Romania
Slovakia
Slovenia
Spain
Sweden
Vatican City
Monaco
The only conditions are that the service cannot be used for tethering (using your phone as a modem on a laptop etc), it only works on Monthly accounts (not on PAYG yet) and that streaming might not be the same experience as on the UK network,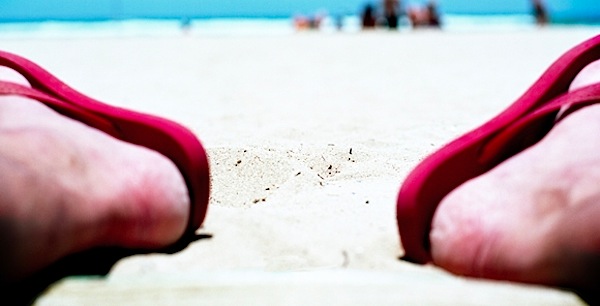 So with the basics out of the way the rest of the review is split into a few sections. Price, Ease of setup, Connection speed, Handy tips and Conclusions.
Price:
As mentioned above, the Euro Pass costs £5 for a day of use (from when you buy it until midnight UK time… remember this is based on UK time in case there are time zones to take into account). Some people were unhappy at the price however I was impressed that you can get all the data you want for a fixed sum considering the price used to be £1.28 a megabyte.
Although I can see where people are coming from, a 14 day break will set you back £70 on top of your normal contract and that still does not include any call or texts. Thankfully Skype and Whatsapp work fine to keep in touch all within the unlimited data offer.
Ease of setup
Three say once you have arrived in your country that is covered you will get a text with an offer to buy the pass. I didn't get a text but I did buy my pass already from Heathrow airport using http://mobile.three.co.uk/europass.  This is a free to access page even abroad and with a simple tap on "Buy Now" you have £5 added to your bill and within 5 minutes you have internet access for whatever you need.
You get a text at 11pm UK time reminding you that your pass expires in an hour. After that any time you try accessing the internet you get a page giving you two options, the first being to purchase another pass at £5 while the other is to not buy a pass but pay per MB of data at 69p per MB. This adds up REALLY quickly which is why I personally recommend either having a £5 pass or no access at all just to be safe.
Connection speed:
Three have always said that the connection speed you get for streaming whilst roaming might not be as quick as you get in the UK and in real world testing this is indeed the case. My maximum speed got to about 1.6Mbs over all 11 days compared to about 5Mbs when in the UK. It looks like there is some sort of traffic management in place to ensure speeds are decent but not over the top. This allows everyone to use torrents and all those other high data applications including video, because after all when you look at it, someone has to be charged for the data use you are using on a foreign network so a good compromise was to slow the speed down enough so it does not effect your browsing, mapping and photo sharing enjoyment but not hammer YouTube etc.
Handy tips
The best tip I can give is to make sure you have all the apps you might want to use on holiday downloaded already on the phone and if possible put it into a folder on the home screen like I did. This gives quick access too all your main apps and speeds things up.
Whatsapp was great, free instant messaging from the EU to anyone I had in my phonebook including images if needed, it was great way to keep in touch with people on the move
Skype was also fantastic for keeping in touch with family back in the UK. I had £9.50 of credit in my Skype account and UK calls are just 1p per minute plus a small connection charge which meant I could have a 10 minute phone call for around 12p, far cheaper than the 28p a minute via the network. Skype is allowed on the Euro Pass so is a great way of communicating.
Tunein Radio was also great, the TV in the room had no English channels when in Austria and when in Madrid it was only BBC World News so being able to stream BBC Radio 1 over the internet to my Galaxy S3 saved me from long long evenings back in the room after going out for the day. The connection didn't drop once and quality was also quite good.
Maps were SO important on this trip, it was a 40 minute drive between towns to get to the cinema so out came Google Maps on the S3 which routed us the whole way with no problems.  Once again with the unlimited internet offer I was not needing to worry how much data was being eaten through for navigation. This was by far the best use of the pass and being productive in getting around.
Conclusion
Overall I was impressed with the offer from Three. By allowing Skype to be used this got around the high call costs when roaming and there were enough applications to share my fun with friends and family such as Whatsapp, Facebook, Twitter and Instagram.
For short breaks this pass is perfect, a fixed price for all the internet you could need and you are free to enjoy your holiday without needn't to worry about the bill.
However for longer breaks this pass does work out quite expensive so hopefully Three will look into bringing a weekly pass sometime soon again for a fixed price but with a slight discount for buying a week pack?.
Considering the charges before were £1.28 per MB, this is a great step forward for anyone planning a holiday to any of the countries listed at the start of the review and the prices will only drop in coming months and years due to Ofcom regulations.
Link: Three Euro Internet Pass