Don't you just love the FCC? Well once again they have ruined another marketing scheme. Take Archos for instance, yesterday Archos put up a teaser image on Facebook and they tweeted:
ARCHOS Gen 10 is coming… See you in 3 weeks for the launch announcement.http://fb.me/2bxg6aHWQ 
They posted this picture as well.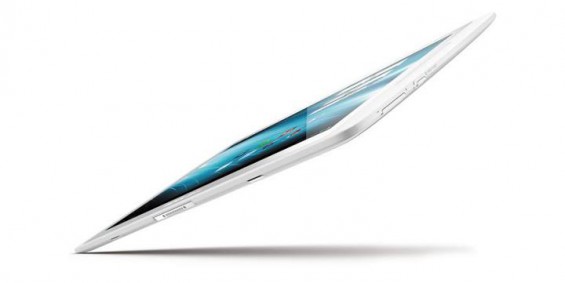 Which doesn't really show much, Archos are obviously slowly building up the momento to the announcement of the new generation 10 devices and lo and behold the FCC sort of screw that up by posting pictures and user guides for the 101XS.
I have always been a fan of Archos and they recently seem to have been producing well priced products. Hopefully this will be a Jelly Bean device as that will certainly make it stand out from the crowd on release day.
A few days ago Charbax from Archosfans posted details from the FCC which includes a few photos and some diagrams detailing how the keyboard stand works. The user guide in the FCC section shows the keyboard so it seems it comes with the device. Which is rather nice.
Fishing around the user guide at the FCC link below the screen shots do look very much like an Ice Cream Sandwich interface. Overall if they get the 101XS out at a reasonable price and announce their upgrade schedule fairly quickly they could be onto another winner here.
Source – Facebook – Archosfans – Twitter – FCC