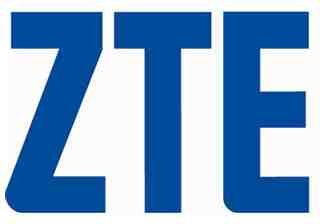 ZTE have maintained their position in the world rankings for mobile device shipments. As we all know devices shipped are drastically different to devices sold. But hey we'll just carry on with this.
The others in the top five will be Apple, Samsung, HTC and Nokia. This marks a first for ZTE, they have certainly been more active than their other far eastern competition. It's interesting that ZTE came out above Sony though.
How these standings will alter with Nokia on hold waiting for Windows Phone 8 and ZTE releasing a flurry of new phones, we shall see in a few months time. Below is the full press release. If you want the full report from IDC head to this linkhere.
ZTE Q2 Smartphone Shipments Break into World Top 5

1 August 2012, Shenzhen, China – ZTE climbed into the global top five of smartphone manufacturers and maintained its No. 4 ranking for overall handset shipments in the second quarter of 2012, according to IDC, a leading provider of global ICT market research and advisory services.

According to IDC's Worldwide Quarterly Mobile Phone Tracker report, ZTE shipped eight million smartphones in the second quarter of 2012 and its worldwide market share was just 0.5 percentage points behind HTC and 1.4 percentage points behind Nokia. This is the first time ZTE has ranked in the global top five smartphone providers.

The IDC data showed that ZTE smartphone shipments increased by 300 percent over the same period in 2011, and achieved a global market share of 5.2 percent. ZTE smartphone sales growth came principally from mainland China and major overseas markets such as France, the United Kingdom and the United States.

"ZTE's great smartphone performance in 2012 in international markets has been a major contributor to our consistent expansion, and is a demonstration of the depth and strength of our R & D," said ZTE EVP and Head of the Terminal Division, Mr. He Shiyou.

"We have moved into the middle to high-end smartphone market with the recent launch of the ZTE Grand X in countries including China, Turkey and the UK, and we will continue to build our handset capabilities in the middle and high range sectors, while still delivering great lower-end smartphones like the ZTE Kis."

In the second half of 2012, ZTE will launch the ultra-thin quad-core Grand Era smartphone with high-end performance and design that will provide consumers with the ultimate mobile Internet experience.

"Smartphones are making up a higher and higher percentage of our mobile devices," said Mr. He Shiyou. "Entering the smartphone manufacturers top five is an important milestone towards our target of becoming one of the top three mobile phone manufacturers in 2015."

ZTE smartphone shipments for the full year of 2011 were more than 15 million, an increase of 400% over 2010, making ZTE the fastest growing smartphone maker after Apple.