The other month Nokia announced a load of new apps that they would be bringing to the Lumia range. Microsoft then dropped their upgrade bombshell. From that point on I have wanted several things for my Nokia Lumia 800. I have wanted the Camera Extras app, the Counters app, Internet Sharing and the Windows Phone 7.8 update. So far I have two out of four of my requirements.
It seems that yesterday the Camera Extras app became available in the UK along with some other European countries. Typically it has been available in the US for weeks now. Oh well. On the brighter side is the fact that Camera Extras is really useful. It adds much needed extras to the Camera app.
Camera Extras adds a host of new features to help you get great photos in all sorts of conditions, whether you're photographing groups of friends, fast moving action, panoramas, or even yourself.
Smart Group Shot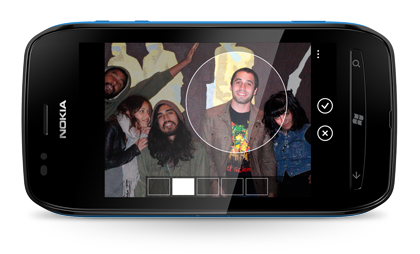 Smart Group Shot makes it easy to capture great group shots with just one attempt. Five images are captured in quick succession with a single press of the camera button. Advanced algorithms then detect the faces, and the 'best' face for each person is automatically selected and the images combined into a single 'best' shot. You can select an alternative face for each detected face, which is useful if, for example, you'd like to have everyone looking at each other.
Action Shot

Action Shot allows you to capture action and movement shots with significantly improved shooting speed or as a burst of shots. But it's when you review burst images that the fun really starts: a new control mechanism makes it easy to find the images you're looking for. As you slide your finger back and forth, the images are displayed one on top of one another as if you were controlling the action, so you can try out sequences and play them back.
Self-timer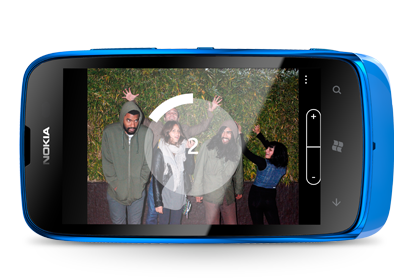 Get yourself into the picture with Self-timer. Prop up your Nokia Lumia for photos you want to be in too, then simply press the button and then wait for the countdown to end.
Panorama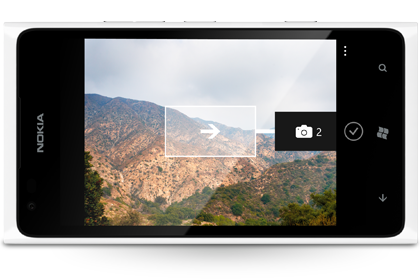 Capture beautiful wide landscapes more easily. The new UI guides you as you move your phone, helping you to capture beautiful panoramas with precise alignment. The finished panoramas can be so smooth that you'll wonder where the joins are.
Compatibility:
Available for the Nokia Lumia 900, 800, 710, and 610* during June and July 2012.
*To optimise performance of the Camera Extras application with the Nokia Lumia 610 certain features may be limited.
To get it is a bit of a faff. Searching the Marketplace doesn't work. WP Central have created a QR Code that does work, scan it with your phone et voila. Thank you very much WP Central.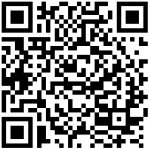 Sources – WPCentral – Nokia – Marketplace Link