Visitors to the popular social networking site Twitter are currently being greeted with the following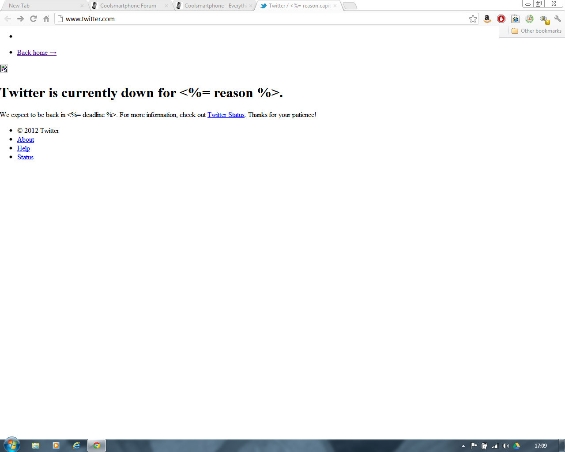 The Twitter status page says that engineers are working on the problem but there is no current estimated time for a fix.
It is currently unknown how many users the outage is affecting.
More details and updates will be posted here as they become available.
Update – As of 17:50 ish it came back online.