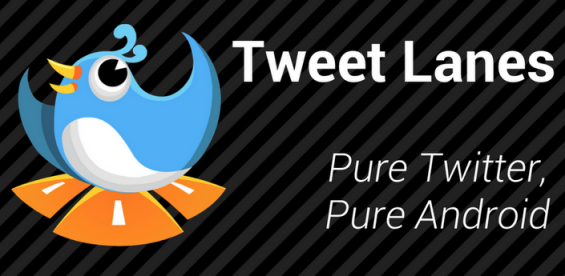 You may have heard of Twitter! It is a huge great place that lets you rant endlessly to hundreds of like minded people, with the introduction of smartphones the use of Twitter exploded. There are many Twitter apps for every platform and one in particular caught my attention recently.
It is called Tweet Lanes and it is a Android client, it is an Ice Cream Sandwich inspired app. To use it is really simplistic, you just scroll through the different columns and pull to refresh when you want to. Tweet Lanes has been getting updated quite a bit recently and the most recent update was last night where they fixed/added a few new features. I particularly like the new tweet counter that appears after a refresh.
Version 0.4.1, 18 July, 2012
===============================
- Remembering your position in the Feed:
  * Initial release that handles remembering your position in the feed between sessions
  * Recently read tweets from the previous session are cached and loaded automatically when you restart
  * App will attempt to load all the Tweets since you last loaded the app. There should no longer be gaps in your timeline. 
  * When new Tweets are loaded, a banner is displayed at the top of your feed informing you how many new Tweets are available.
  * When new Tweets are loaded, the app no longer jumps to the top of your feed.
  * Increase the maximum number of Tweets fetched during each API request from 20 to 50. 
- Landscape mode has been enabled. 
- Tighten up the styling of the Tweet Feed.
- Fix for viewing protected accounts. App also now displays a 'locked' icon for protected accounts.
- Stability fixes

Version 0.2.8
===============================
- Add Share option.
- Follow/unfollow users.
It is free and there are no pesky adverts to deal with so there is nothing to lose, head over to the Play Store and give it a go.
Play Store Link – Tweet Lanes