My hands smell of leather. It's a strange pleasure, and I can perhaps see why there are those who wear special "driving gloves".
We asked Bugatti whether we could "review" the Veyron, pictured below..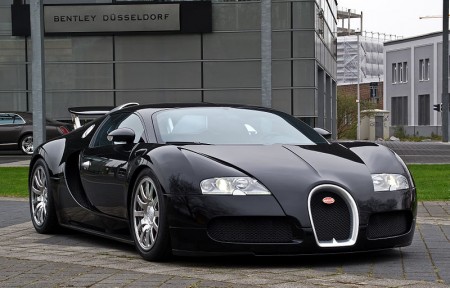 ..they said no. Perhaps it had something to do with the two cars I've "written off".
Instead we were sent two Bugatti phone cases, and no – I didn't know you could buy official Bugatti cases either. The first is the "Skinny", a universal phone case which fits several different handsets and comes in various sizes. The second is a heavily stitched custom-fit case which is made of genuine buffalo leather. The one we're looking at here is specifically for the Samsung Galaxy SII.
Let's take a look at them in turn…
The Skinny is from bugatti-mobilecases.de and costs €19.95, although you might find it a bit cheaper if you do some digging. It's available in different sizes and colours and is made from real leather. The inner lining is colour co-ordinated on this one. It's a soft leather and the Bugatti logo is imprinted on the front.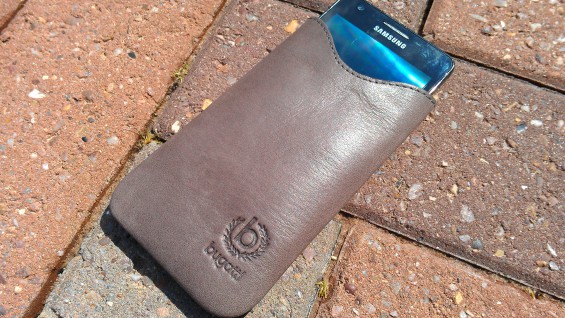 The soft-feel leather on this case is like a leather glove. Smooth and warm, the SII we tested this with fitted perfectly and it wasn't difficult to remove the phone either. A small lip at the top helped to get the phone out, and you can see on the photo below how good the stitching is. This is all hand-made stuff. Real top-drawer.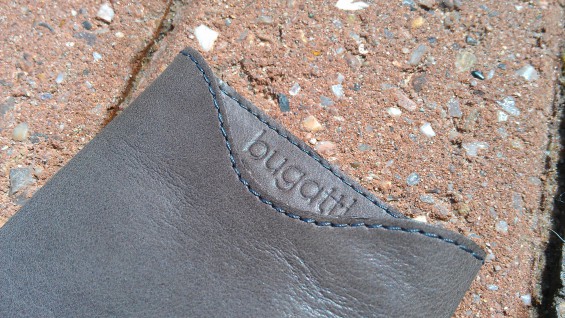 We've got all the shots we snapped later on in this review, but you can hopefully see the quality from these close-ups. This picture actually shows the colour of the case better than the earlier shots..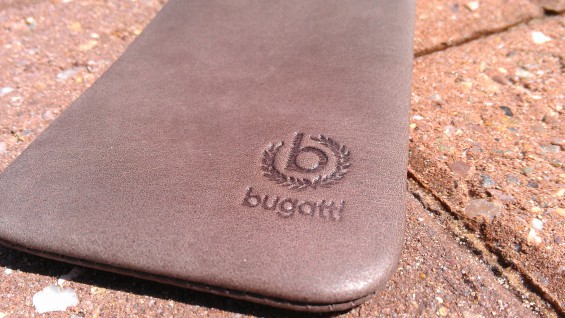 The second case is called the Bugatti Cross Case. It's available here for €39.95 and you can get it in brown or black. The whole thing is made from one piece of genuine buffalo leather and, according to the makers, it's all put together using "traditional methods".
This is all hand-sewn stuff and that centre stitching is both decorative and functional – becoming the joining seam to give this case its shape. It has been tanned (and again I'm looking at the description on the box in case you hadn't guessed) using "vegetable tanning agents" and uses "natural and traditional" production methods.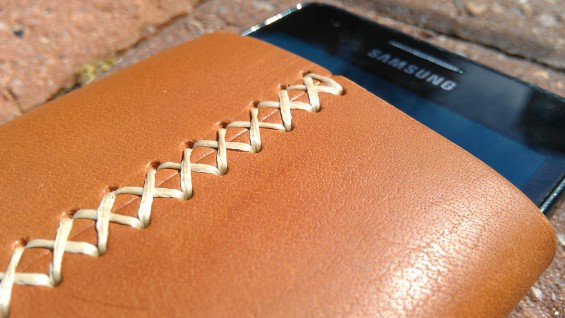 Well, if I thought the Skinny case was good, this is oozes even more quality. Again, please do dive into all the shots at the bottom of this review for the up-close images on here. They're really worth it. This one has an elegance and premium feel to it. The leather isn't as soft here, it feels thicker but this is by no means a bad thing.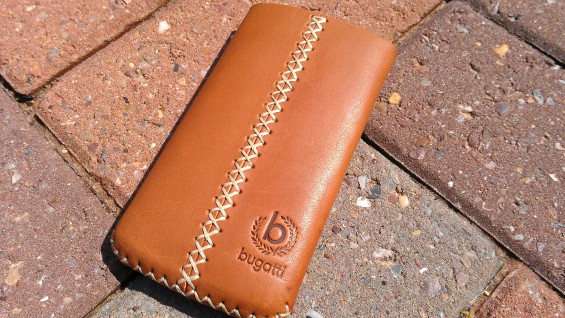 This case features a magnet to ensure that the "EasyOut" strap (pictured below) sits in the right position – a small but quality touch. Due to the leather being thicker it would be more difficult to remove the phone without this strap, and it's a really good strong strap too. You have no qualms about pulling on the thing.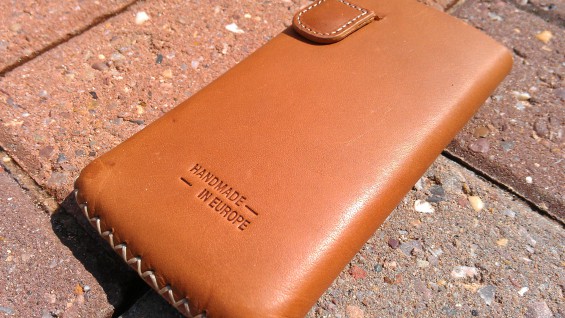 This custom-fit case fitted our SII perfectly and I found a couple of people asking where the heck I'd got my Bugatti case from. They didn't believe me when I said it was free with "the new car" but hey, these are both premium cases with a top-quality feel. Hand made, hand-sewn and the best leather I've ever seen.
Link – Bugatti Mobile Cases