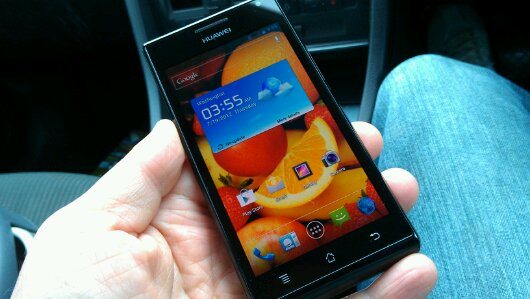 Arriving on Vodafone in early August, the Ascend P1 from Huawei is a a slender handset which shares some of the same styling points as the S2 from Samsung. It runs a relatively unspoilt Android 4.0 (Ice Cream Sandwich) and will be free on monthly price plans of £26 and above. Yes, just £26.
The Ascend P1 has a 4.3″ 960×540 pixel super AMOLED screen with Gorilla glass, dual-core 1.5GHz CPU, DLNA media-beaming, WiFi, Bluetooth, GPS, 8 megapixel rear camera and 1.3 megapixel front camera. Oh and don't forget, it's just 7.69mm thick.
More details in the press release below, plus some shots we've just snapped 🙂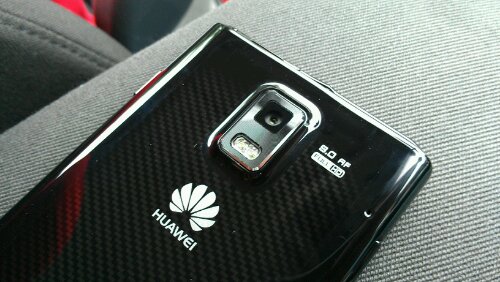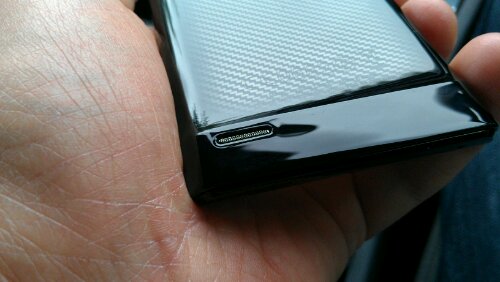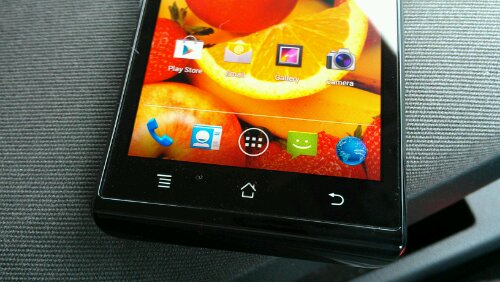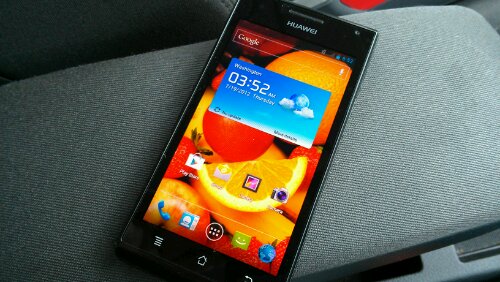 Huawei's stylish and powerful Ascend P1 smartphone coming soon to the UK

Beauty meets brains: Huawei's Ascend P1 smartphone, with Android 'Ice Cream Sandwich', packs a powerhouse engine inside a super-slim and elegant frame.

Basingstoke, July 19, 2012: Huawei, a global telecoms leader in smart technology, is to make its super-slim and powerful Ascend P1 smartphone available in the UK from early August. The Huawei Ascend P1, running the latest Android 4.0 'Ice Cream Sandwich' operating system, will be available from Vodafone and various independent retailers.

The Ascend P1 is just 7.69mm thick, making it among the slimmest smartphones on the market. It's not just slim, it is also compact – its bright 4.3-inch screen is wrapped in a narrow frame, making it smaller in the hand than other smartphones despite its large display. As well, the Ascend P1 has a remarkable engine – a dual-core processor, a high-quality camera and a long-life battery.

Huawei Device UK and Ireland Executive Vice President Mark Mitchinson said: "The Ascend P1 demonstrates, yet again, that Huawei is dedicated to launching beautifully designed smartphones without compromise. The Ascend P1 stands alongside the most compelling Android devices in the market, affording a genuine and rich mobile experience at every turn. It's offers real differentiation in a market that's crying out for change and increased value. The Ascend P1 puts unmatched smartphone firepower into the hands of the mass market, and demonstrates that world-beating technology does not have to come at a premium."

The Ascend P 1 was built for entertainment, and is perfect for advanced services such as mobile gaming, movies and catch-up TV. Its 1.5GHz TI OMAP 4460 Cortext-A9 dual-core processor makes for a highly-responsive engine and its knock-out PowerVR SGX graphics chip gives heightened display and a great gaming experience. Imaging and video are made vivid and crisp with a stunning 4.3-inch Super AMOLED 960 x 540 screen and audio is brought to life with Dolby surround sound.

With the Ascend P1, you also get a compact camera that is hard to beat – 8 megapixels with autofocus, LED flash and full HD video recording, plus a 1.3 megapixel front-facing camera. The Ascend P1 features the latest BSI module, which allows great pictures even in low light. It also has face recognition to put extra focus on those who matter and panorama function for stunning widescreen shots.

The Ascend P1 is also built to connect, supporting fast HSDPA network and Wi-Fi (802.11 b/g/n) connectivity, which makes downloading and sharing rich multimedia content a breeze. It is also DLNA certified, giving you the ability to share your pictures and videos easily with other DLNA-enabled devices.

It is easy to use as well. The latest Android 'Ice Cream Sandwich' operating system gives access to over 450,000 apps from the Google Play store, plus a myriad of new features. Huawei's unique HAP 5.1 interface sits over the top, and enables easy one-step access to dedicated applications from the unlock screen, including call-screen, messaging and camera.

And the Ascend P1 is built to last. Not only is it housed in a robust metal frame behind toughened Corning ® Gorilla ® glass, it has a highly durable 1670mAh battery, which is optimised with Huawei's own signal detection technology, making the entertainment experience last longer.

The Ascend P1 will be available in black with a soft-touch matt-finish rear casing. It will be available from various UK retailers from early August, starting with Vodafone, where it will be free on monthly price plans of £26 and above. Specific pricing is set by retailers and will be available in due course.