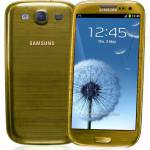 So if you're one of them people out there who likes to stand out from the crowd you'll be most pleased with this hint from Samsung. The company is not content with just the Pebble Blue and Marble White variants of the Galaxy S3, so they've dropped a rather large hint that more colours will be on the way very soon!
PocketLint has been in contact with a Samsung Rep who confirmed to them that they have a few other colors in the pipelines. The Reps exact words were: "We will be announcing potential colour variants in due course." Now this isn't an explicit confirmation, but it's a pretty solid suggestion that there are new options on the way.
The mock ups above are just the handy work of PhoneArena but they're relatively good looking devices. For the moment though, all we can offer you is a preview of the Red version of the phone which is destined for AT&T, it's quite a looker!
But what do you think? Are they pointless? Or have you got your eye out for a certain colour already? Let us know in the comments below!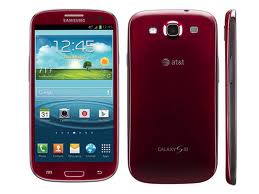 Via PhoneArena