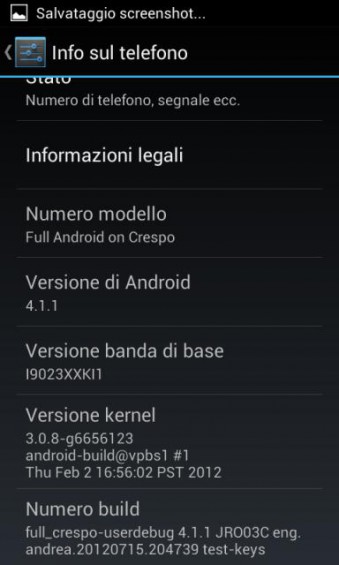 If you're not the proud owner of a Samsung Galaxy Nexus or a Nexus 7 tablet, then you'll probably be wondering when (or if) Jelly Bean – the latest version of Android – will be coming to your device.
Well, adventurous owners of the rather excellent Nexus S now have a chance of beating the OTA upgrade clock by flashing a newly ported custom ASOP 4.1.1 Jelly Bean ROM.
The hard work has been done by XDA Developers member legolas93, and all that's needed is to follow a simple three step process that can be found here. This is still in the testing stages, however, so don't expect a smooth ride and make sure you read the whole thread before attempting the upgrade.
Disclaimer: Coolsmartphone, its writers, editors, friends, families, pets, twitter followers, etc. are not responsible for any damage you may do to your phone when flashing custom ROMs – you are.
Are you going to give this a go? Let us know how you get on in the comments below or on the Coolsmartphone forums.