We've just received word from Ebuyer that the new Nexus 7 tablet will be 'Out for Delivery' tomorrow – the first that we've heard from any major retailer about a definite release date.  Assuming that Ebuyer stick to this (and Google don't stop them from delivering the tablet), then a few of the CoolSmartPhone team should have their mitts on the device sometime soon.
We covered the Nexus 7 launch and aftermath here on CoolSmartPhone – click here to view our posts on the subject.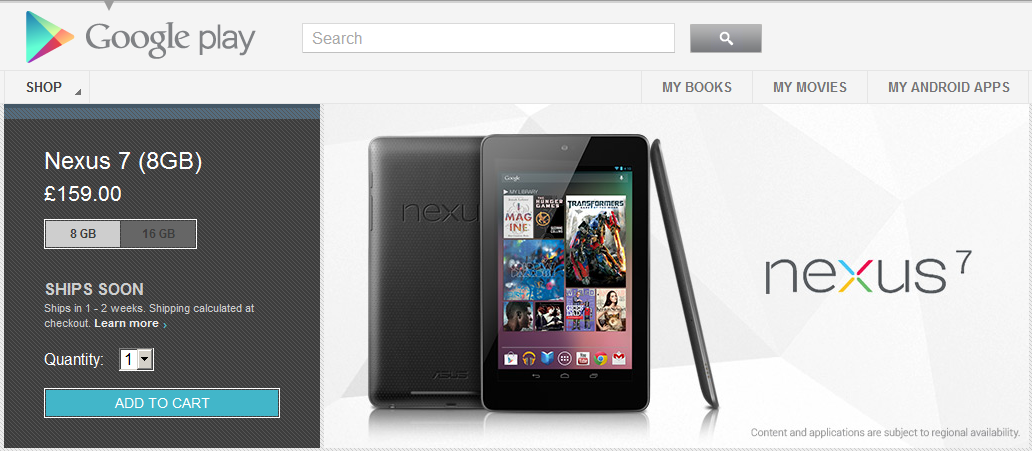 As of yet we haven't heard  from any other retailers (including Google, as you can see from the screenshot above –  taken at the time of writing) about release dates – do you think they will release the tablet tomorrow or are Ebuyer jumping the gun? Let us know in the comments.
Update 12/07/12 17:58– A member of the Google support team has told us that no retailers are authorised to ship and that the Google orders are at the pre-shipping stage, meaning that the Google accounts are being loaded onto the device and then it will be shipped. The actual shipment will happen within the next day or two. We don't know yet if this impacts on the previously-confirmed Ebuyer shipments tomorrow – more as we have it.
Update 2 12/07/12 22:27 – Ebuyer have confirmed the dispatch of Nexus 7 devices to several of the CoolSmartPhone staff. Still no word from anyone (other than Google) on when they will be fulfilling their pre-orders. Again, as soon as we hear more we will update this post!
Update 3 13/07/12 8:25 –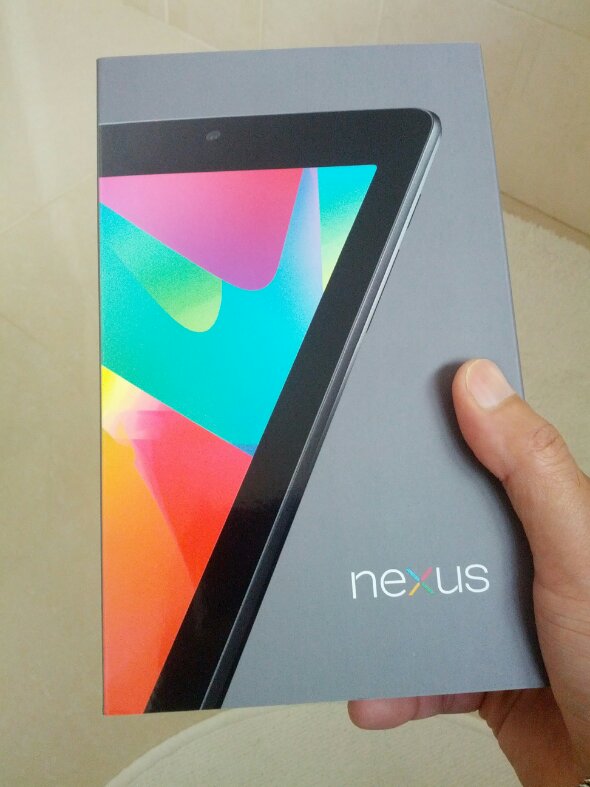 As you can see from the photo above, our very own Ravi Patel has received his Nexus 7 from Ebuyer.
Update 4 13/07/12 19:15 –



Google have updated their Pre-order information page to state that they have begun shipping the tablet to the first pre-order customers.