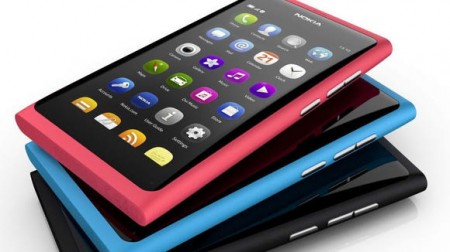 Now many of you out there may have heard of Nokia and their much heralded N9. The N9 was the first, and only, smartphone to run Meego; a pleasant little OS which was widely described as a 'breath of fresh air' when it was shown off last year. Meego itself took the best of Nokia's Maemo and Intel's Moblin operating systems and merged them into one complete package specifically designed for ease of use and elegance.
Despite the N9 introducing beautiful industrial design and a great new OS, there was a problem and his name was Stephen Elop. You may know him as the man who was responsible for ending his company's work on Symbian, Meego and, the all but complete, Meltemi. Instead he jumped straight into the arms of his ex-employer, Microsoft and their little OS, Windows Phone 7.
As you can probably tell, I personally am a fan of diversity; Firefox OS, WebOS, Meego, Tizen, Bada, BB10/QNX and the like, are all great operating systems but they're either being created as we speak or have been all but archived after poor initial sales (yes HP we're looking at you).
But, in the face of adversity a team of ex-Nokia employees have created a small start up called Jolla and they plan to create their 'Own hardware and own OS based on ‪#MeeGo‬'. The software will be able to run on both ARM and X86 processors so, in theory, there's quite a range of products this company could come out with, but they've made it clear that their initial focus is smartphones.
The only problem is that the company doesn't currently have any products to show off; they're working on something for release later this year, but it's been made clear on their Twitter page that they have investors and they are looking at possibilities such as Kickstarter to get the company off the ground.
This is a very interesting project and only time will tell if the company can build on the solid foundation laid by Nokia and Intel, but I have my fingers crossed for them!
Ohh, for the record the name isn't pronounced the way you expect; it's spelt Jolla but the company has said 'it should be said with a sharp 'z' in the beginning, like 'zholla' or 'tjolla'!