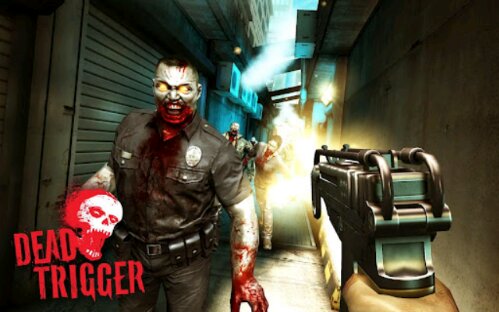 Madfinger the developer behind great games Samurai Vengeance and Shadowgun have released their latest which is a zombie shooting type game. There is a brief back story to it, but I quickly jumped past that and started shooting zombies. As with all of Madfinger games they are Tegra optimised. So if you have one of the latest Tegra 3 devices you will be in for a graphical treat.
However if you have a Sony Xperia device it seems like you may have issues. The existing reviews seem to point to issues with Sony devices.
The other good thing about this game is the price. At the moment it is 79p which is good compared to how much their other games used to cost.
Here is a nice zombie filled trailer for the game. There will be blood etc so don't click play if you don't like that sort of thing. It's also available here.
Play Store Link – Dead Trigger