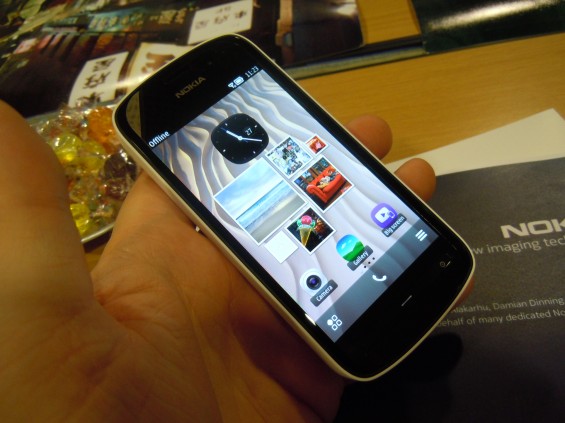 The Nokia 808 Pureview is, it has to be said, a strange phone. Without "that camera" it'd probably be overlooked. It runs on a 1.3GHz CPU, it's got a 360 x 640 pixel 4″ screen and has the usual WiFi, GPS, FM radio, microSD etc
However, it's got a "bit" of a camera. The 41 megapixel camera means that people might just buy this as a camera first, and a phone second… or heck, perhaps just as a camera.
We got a full hands on with it a few months back and now you can too, with both Orange saying that it'll arrive on July 8th.
Update – Earlier we told you that O2 were about to get the device too, but it seems that this was a false lead. O2 have "no plans" to range the handset and have told us…
We pride ourselves on offering our customers a range of the best devices on the market. Although we aren't selling the Nokia Pureview, we're continuing to work with Nokia on future products.