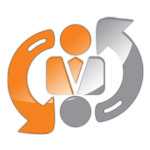 I'll be honest, I'm not a big fan of iTunes. I don't know why, functionality wise it's actually pretty good. I moved from an iPhone 4 to the wonderful Samsung Galaxy Nexus back at launch in November 2011. Soon after, I started to miss iTunes… No longer did I have a single tool to synchronise my music playlists, podcasts, movies and apps to my phone so I began searching. Whilst I had the Android File Transfer app it just wasn't polished at all and is lacking in some basic functionality. It wasn't a 'sync' tool, but a transfer tool (I know, clue is in the name).
So after a hunt around the information super-highway for Mac to Android syncing, I came across SyncMate from Eltima. Mac users will probably be familiar with some of their other products; Folx, Clox and Soufflé for example.

First off, I realised that this isn't just a Mac to Android sync program; it will also sync from Mac to Windows Mobile, Nokia S40, iPhone, iPad, PCs, Dropbox and mounted storage devices – as well as to another Mac. This appealed as I was still using iTunes for my iPad so I could see some convergence here on the app front. Or if maybe you do use / like iTunes, there is actually an option to sync your devices with iTunes itself.
The features list is pretty extensive for the full, expert edition but the basic functionality in the free edition isn't bad. Eltima even have a cloud storage aspect for backing up your data, albeit a stingy 200Mb max for expert users compared to Dropbox's free 5GB which is also a backup target. The full features list is too long to post here so check it out on the product page.
One feature I like is being able to access SMS messages. I much prefer to respond to texts from my Mac keyboard but check compatibility with your phone as not all devices are supported.
The expert edition is priced at £27.95 which includes a license for use on 2 Macs for the personal edition and there are further volume discounts in the shape of a family pack, business license and unlimited business license.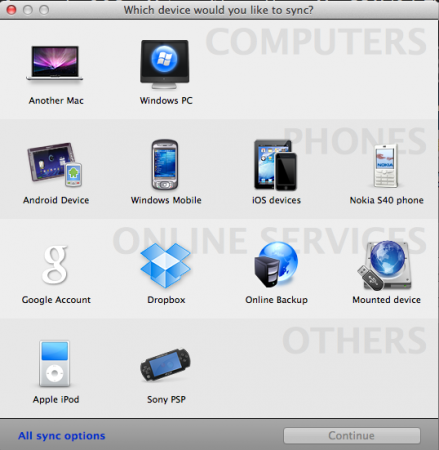 I always like software that lets you test out the feel of the program without parting with any cash before committing to a purchase.
Eltima have been kind enough to offer CSP readers a 20% discount code on the expert edition, head on over to our forum where I will be answering specific questions on SyncMate and talking in a bit more detail about my experiences.
Overall I'm really pleased with SyncMate as it offers a nice, simple interface to manage all the sync options that I could possibly want. Let me know if you're already using SyncMate, by interested to hear how you're getting on with it!
Eltima: http://www.sync-mac.com/
Forum discussion: http://forum.coolsmartphone.com/index.php?/topic/205-syncmate/