So, you have a quad core beast of a handset, and it seems a shame to contain all that power to one (admittedly rather large and beautiful) mobile phone display.
Step in the official Samsung HDTV adapter for the Galaxy S3..
The included video demonstrates the capabilities of the adapter, and proves the Galaxy S3 is a powerful handset indeed.
Anything displayed on the handset is mirrored to the 720p signal on the TV and looks terrific.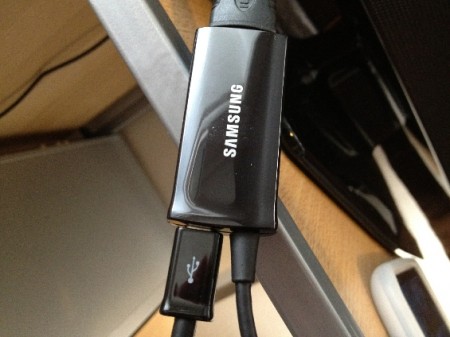 Given the plethora of games available on the Android platform, including the massive emulator library coupled with the Galaxy S3's ability to use a PS3 pad as a controller, this adapter could turn your phone into a pretty decent games console. So have a look at the pictures and video, then discuss in our lovely shiny forums!
Thanks to MobileFun for providing the adapter. Click here for their range of  SGS3 Accessories