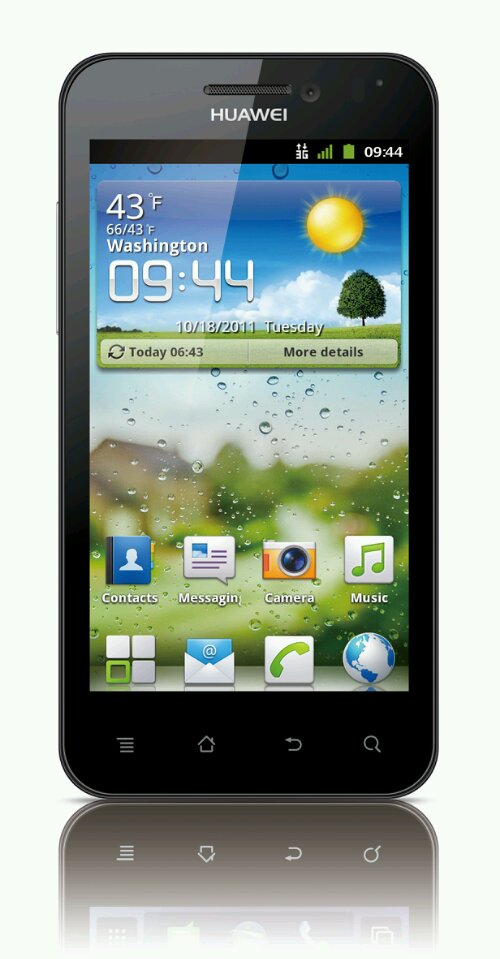 If you've got yourself £250, the new Huawei Honor could be your next phone. But wait – now that the phone has arrived here in the UK, something rather magical has happened… It's no longer called the "Honor", but instead will be known as the correctly-spelt "Honour". You can get it SIM-free from Expansys, Clove Technology & Play.com.
The Honour has a super long-life 1900mAh battery which should, in theory, mean that a smartphone battery will last more than a day. Other specs include a 1.4Ghz CPU, 4″ 480×854 pixel screen, 8 megapixel camera with autofocus and flash plus a second front-facing VGA one. It's powered Android 2.3 (no news on ICS just yet) and has a DLNA, FM radio, GPS, WiFi, Bluetooth and microSD expansion.
Click on for the full press release..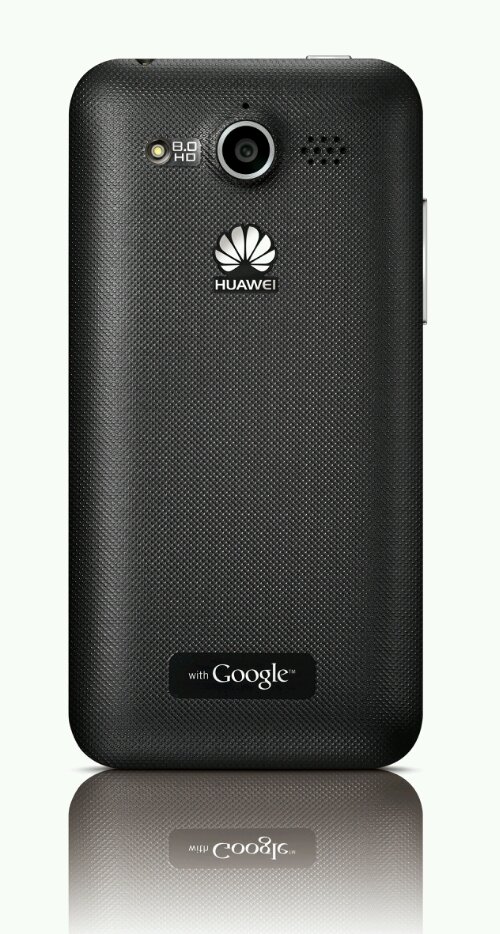 Huawei brings the Honour smartphone with

long-life battery to the UK

Powerful all-rounder combines ultra-durable 1900mAh battery with 1400MHz processor, 4" HD screen and 8 megapixel camera

Basingstoke, June 19, 2012: Huawei, a global telecoms leader in smart technology, has launched its Honour smartphone in the UK through independent retail. The Huawei Honour smartphone offers remarkable battery life, as well as a powerful processor, large HD screen and high-quality camera.

The Huawei Honour's large 1900mAh battery ensures that, unlike other smartphones in its category, the Honour can go for days between charges under normal usage. Its ultra-durable battery is perfect for today's smartphone users who want to stay connected 24/7. It is great for consumers who want to make the most of apps, catch-up TV and the latest in interactive mobile games, and ideal for business users who want a durable, stylish and cost-effective solution to power-draining applications on-the-go.

Huawei Device UK and Ireland Executive Vice President Mark Mitchinson said: "The Honour demonstrates Huawei's commitment to bring new smartphone power and functionality to the masses. It combines a fantastic engine with great design and power to burn, and it skimps on no feature. In a connected world that never sleeps, the Honour lasts longer than the rest."

The Honour runs Android 2.3 Gingerbread, offering access to over 450,000 apps from the Google Play store. It also features Huawei's unique and easy-to-use HAP 5.1 interface, which enables one-step access to dedicated applications from the unlock screen, including call-screen, messaging and camera.

The Honour boasts a 1.4GHz processor, making for a punchy and responsive experience when running and switching between multiple applications. Its 5-second boot speed means that fire-power is at your fingertips in moments; its fast network and Wi-Fi connectivity ensures it goes unconstrained.

With a sharp 4-inch touchscreen and crisp FWVGA HD display behind toughened Corning® Gorilla® glass for everyday knocks, the Honour affords a heightened imaging and gaming experience. It features an 8 megapixel rear-facing auto-focus camera, with LED flash and HD video-record, plus a front-facing camera. Its built-in gyroscope for motion-based control enhances game-play, and its monster engine-room makes possible marathon gaming sessions.

The Huawei Honour comes in a sleek 10.9mm thin body, and weighs just 140g. It is DLNA-certified, allowing interoperability with other certified devices such as digital camera, game consoles and TVs. This makes it easier for consumers to share their digital photos, music and videos between devices.

The Huawei Honour is available now from independent retailers including Expansys, Clove Technology & Play.com with more retailers due to be announced soon. It has an estimated retail price of £250 SIM-free; specific pricing is set by retailers.