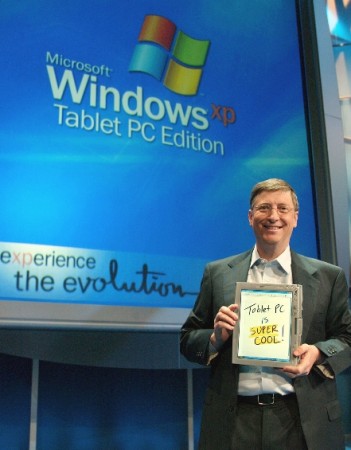 Monday June 18, 3.30pm, A secret venue somewhere in Los Angeles.
That is the time the Microsoft has set aside for a cloak and dagger operation where a big announcement is scheduled within which it is speculated that they will reveal their own branded tablet challenger to Apples iPad.
The tablet is rumoured to run on Windows RT, which is a version of Windows 8 that uses an ARM microprocessor.  Microsoft CEO Steve Ballmer was discussing ARM chip technology at the CES 2011 in Las Vegas.
Microsoft have had dalliances in the tablet market before with previous models being manufactured by Samsung and Hewlett-Packard and will be looking to build on the home entertainment hub that the X-box 360 has become with the introduction of a tablet that seamlessly integrates with the upcoming Windows 8, Windows phone and the Xbox Live software.
Will a Microsoft Tablet be a success or will it just add to the list of failed iPad challengers?  Add your thoughts in our forums.