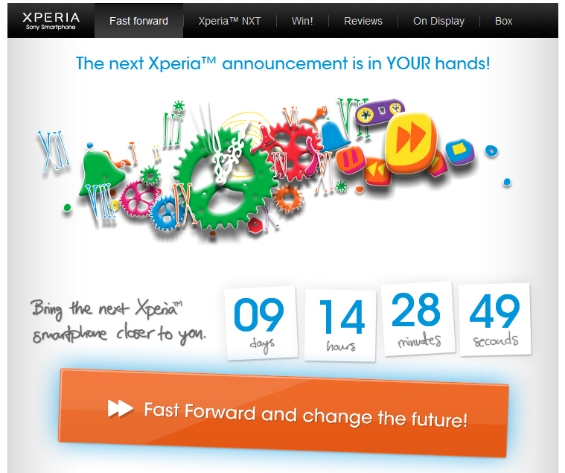 Sony would seem to have something that they want to share.
A new Facebook page has appeared with a countdown urging users to participate in order to bring Sony's big announcement forward.
Currently we can only speculate as to the nature of the announcement, the new flagship LT29i-Hayabusa has now been officially announced in Japan as the Xperia GX, and while no word has yet reached these shores as to a European release this is one strong possibility.
The Xperia GX has a 4.6" HD Reality Display with Mobile Bravia engine, a 1.5GHz dual-core Qualcomm Snapdragon S4 processor, 16GB of internal storage, a 1,700mAh battery and Android 4.0 Ice Cream Sandwich.
So, is this the big announcement or does Sony have something even more crafty up it's sleeve.
Whatever it is, rest assured we here at Coolsmartphone will bring you the news as soon as it is available but for now why not fuel the speculation over on our forums!