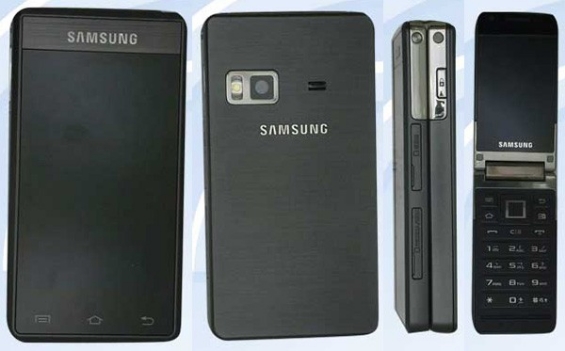 The flip form factor has suffered a rapid decline since the heady days of the original Motorola Razr and the Samsung A300. The touchscreen revolution and the emergence of the smartphone almost put paid to thoughts of any revival.  Until now.
Samsung have announced a re-emergence of the flip format with the GT-B9120.  So far only earmarked only for the Chinese market, the GT-B9120 has dual 3.5″ screens with a resolution of 480 x 800.  The power comes from a 1.2Ghz dual-core Qualcomm MSM8260 processor which combined with a 5 megapixel camera and 16GB of internal storage, WiFi, GPS and bluetooth rounds off a reasonably specc'd handset.
How well Android adapts to the flip handset format and how big the demand still remains to be seen but the Chinese market is certainly big enough to make the GT-B9120 a success.