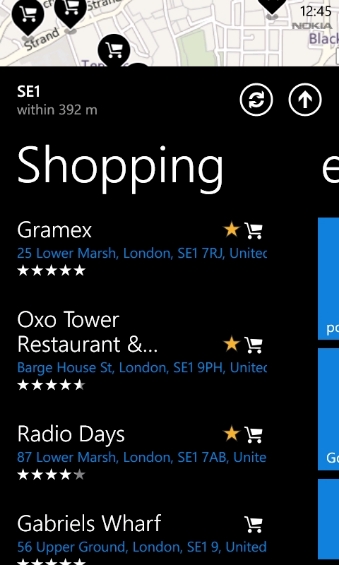 An update to the Nokia Maps application has today been released to the Windows Marketplace.   It's available for download for free from Nokia exclusively for Nokia Lumia.
One of the best ways to make a difference in location-based services is posting photos and reviews: that's how you remember your visit to a place and how you contribute to its story. With Nokia Maps you can now add a photo to a place description and leave a relevant review directly from your Nokia Lumia. Your contributions will be then available to you and everyone else on Nokia Maps and on maps.nokia.com.

Nokia Maps is also constantly updated with regular releases that introduce new features and improvements. Today we are in fact making your mapping experience more personal with your photos, places reviews and favourite synchronisation.

Windows Phone offers a great way to personalize your smartphone: on your Nokia Lumia, you can pin applications, features, functions and individual items to the start screen. With Nokia Maps you can already pin individual places or places categories, but with this new version you can also pin to start the directions to get to a place on foot, by car or by public transport. You'll have instant access to the best route there, wherever you happen to be.
Nokia Maps is one of the exclusive apps for Nokia Lumia. As usual, you can find it in the Nokia collection section of the Windows Phone Marketplace and if you have already installed a previous version you will be soon notified about the available update.