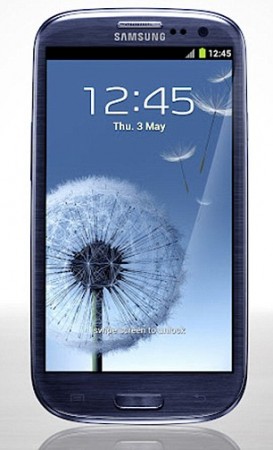 The Galaxy S3 is finally heading to the United States of America! Samsung have announced the phone for the five mobile carriers over in the United States all in one sweep. The device will start on the biggest four carriers for around $199 on a two year contract and U.S. Wireless will be the fifth carrier to be getting the S3 from the off.
 This is great news for U.S. Wireless in particular, who now have a level playing ground to challenge the big boys! We expect their version to be carrying 4G LTE, just like Verizon and AT&T's versions, but T-Mobile's will be using HSPA+ 42!
Samsung has announced that the phones will arrive throughout June in the USA, each individual network will announce their own specific release date. This device is slightly different from the international version. The international version has an Exynos quad-core processor, this one however has the Qualcomm Snapdragon S4 dual-core processor clocked at  1.5 GHz, as well as a huge 2GB of internal RAM, just like we saw on the Canadian model.
 Other than that everything remains the same; Gorilla Glass 2.0, removable 2100 mAh battery, both 16GB and 32GB internal storage variants, as well as that 8 megapixel camera with 1080p video capabilities that we've seen on the international Galaxy S III.
Verizon: Pre-orders start June 6, no word on general availability. (16GB $199.99, 32GB $249.99 with 2 year contracts.)
AT&T: No word yet, check back for updates! Pre-orders start the 6th of June (Same pricing as Verizon, but they're offering an extra colour choice so you can choose from Blue, White and Red!
Sprint:  No word yet, check back for updates! Sprint were so quick off the mark we missed them! Pre-orders started today (5th June) and they expect devices to ship on June 21, again same pricing structure as the two above, it's looking like that's what Samsung's enforcing on the Galaxy S3.
T-Mobile: Pre-order 'shortly' and general availability June 21. (No official pricing, but it's rumoured to be the same as Big Red's)
U.S. Cellular:   Pre-orders from June 12, in-store and online availability sometime in July. (No official pricing yet).