Most of the mapping related rumours over the last few days have centred around Apples new iOS Maps app expected to be announced at WWDC on the 11th. Not to be outdone or forgotten about, Google has sent out invites to US based tech blogs for an event on Wednesday morning. Here is the quote from the invitation:
At this invitation-only press gathering, Brian McClendon, VP of Google Maps and Google Earth, will give you a behind-the-scenes look at Google Maps and share our vision. We'll also demo some of the newest technology and provide a sneak peek at upcoming features that will help people get where they want to go – both physically and virtually.
The invite image says "The next dimension of Maps" so it would seem to hint heavily towards 3D functionality. Be sure to come back here after the event where we'll have all the news about what was announced.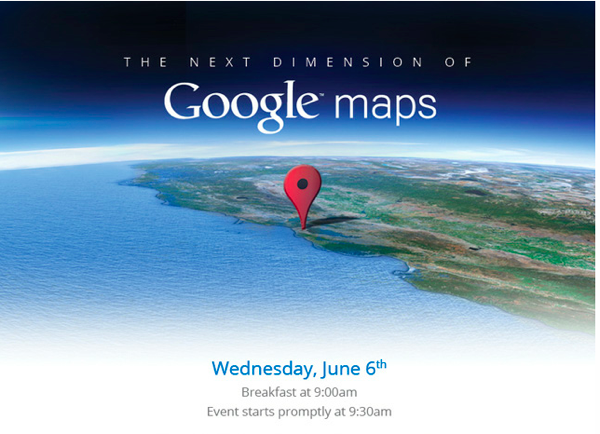 Links – Engadget