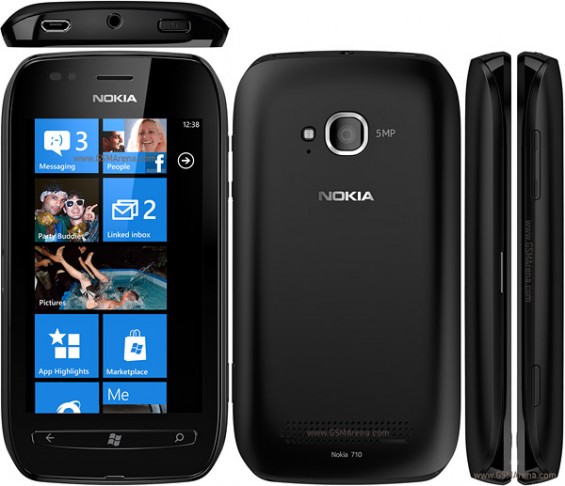 Carphone Warehouse have been offering some great deals recently. For the last few days instore you have been able to get the Nokia Lumia 710 on Pay As You Go for £99. Well as of today the deal is available online.
As to be expected you need to buy a £10 top up as well. The deal is available for Orange, T-Mobile or Vodafone so if you want a second phone to try out Windows Phone than you can pick your network. Three and O2 cost a little more though.
The Lumia they are offering is the Black model. The 710 also incidentally has the same internals as the pricier Lumia 800. It just has a poorer quality screen. All this means you will still be able to play the latest games from the Marketplace. Unlike the new Lumia 610 which is waiting for app developers to fix their apps to work with 256mb ram.
This is a great deal really. Carphone Warehouse are also giving away a voucher for £20 worth of apps so you can buy some of the premium apps and games for free.
So if you are interested in trying out Windows Phone head on over to Carphone Warehouse on the link below.
Source – Carphone Warehouse
LONDON June 1, 2012 — Carphone Warehouse today announces the simple yet smart Nokia Lumia 710 at a great value price of £99.95 just in time for pay day.

This marks the first time a Windows Smartphone has dropped below £100. This 'Pre-pay Pay Day' deal will be available for the next seven days (1 st – 7 th June) on Orange, T-Mobile and Vodafone pay as you go.

The Nokia Lumia 710 is perfect for showcasing personal style. Xpress on covers and a customisable start screen means that users can easily match their phone to their mood. Powered by Windows® Phone 7.5, the device uses ClearBlack technology which cuts glare on the 3.7" touchscreen. It also has a fantastic 5MP camera, 3G mobile internet and built-in social networks for keeping up with friends.