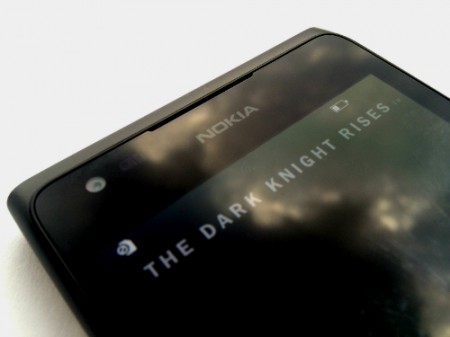 Fancy getting a Nokia Lumia 900 but want it to be a bit more "individual?" Have you ever danced with the devil in the pale moonlight?
Well, if you said "Yes" and knew where that quote came from, this could be just for you. It's the Nokia Lumia 900 – The Dark Knight Rises Limited Edition, complete with Bat logo laser-etched into the rear – Kapow! It also has exclusive wallpapers, ringtones and packaging.
It'll be available only in a handful of selected flagship Phones 4u stores and there'll be some online. We've managed to snap some exclusive photos of the phone which you can soak up below. Oh, and if you do buy one then you can redeem two free cinema tickets and even have the opportunity of experiencing the VIP treatment at the film's premiere. Holy Deal Robin!
Link – Phones 4U