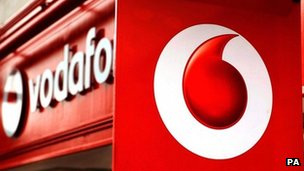 Vodafone have made some changes to their charges for certain elements for pay monthly customers.
From 1st July 2012, customers who go over their monthly data allowance will have a charge of £5 for an additional 250MB levied,  also the cost of calling 118 500 or 118 404 (BT Directory enquiries) will increase by 25p to £2.75 per minute.  118 118 will cost £2.50 per minute, up from £2.00.
The increases follow on from contract increases made by Three and Orange.
Vodafone made profits of £9.54 billion in 2011 which showed no increase on the year so any extra made in the wake of these changes are sure to please shareholders.
For full details of the price changes visit Vodafone's Pay Monthly price change webpage.