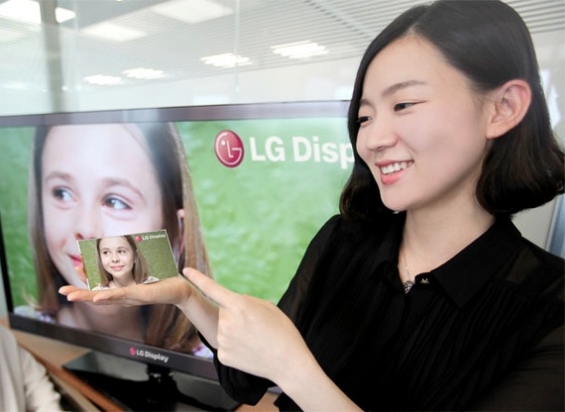 LG has today revealed the worlds first "Full HD" handset screen.  It is an Advanced High Performance In-Plane Switching LCD ith a 1920 x 1080 resolution.  This means a pixel density of 440ppi and is equivalent to the resolution now found on most flatscreen TV's.
LG has been rumoured to be making the screens for the next iPhone however bearing in mind Apple's apparent reluctance to move to anything more than a 4″ screen it is more than likely that the display will be found on an Android handset before anything else.
With the quality of the screen rapidly becoming on of the features that can often decide which handset is purchased, this could send a signal to the other handset manufacturers who will need to improve their tech in order to keep up.
Are you interested in the new Full HD Display, head on over to our forums for a discussion.