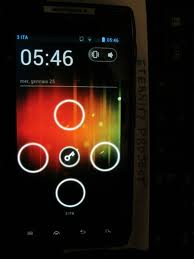 Motorola have released videos demonstrating their forthcoming release of Ice Cream Sandwich on their handsets.
The videos detail the differences between the current Gingerbread complete with Motoblur and the near stock Ice Cream Sandwich.
The videos show an updated lock screen complete with 4 unlock options instead of the usual 2.  Folder support is also included as is face unlock, screenshot capture and other new ICS features.
The upcoming release seems to be a departure from the norm for mobile manfacturers who busy themselves with bloating the stock android experience.  Motorola seem to be moving more towards a stock release.
Navigating around android:
[yframe url='http://www.youtube.com/watch?v=yDE56gDYb1o&feature=player_embedded']
Webtop Basics:
[yframe url='http://www.youtube.com/watch?v=ISGAJzuAhqs&feature=player_embedded']
Lockscreen and Homescreen:
[yframe url='http://www.youtube.com/watch?feature=player_embedded&v=nz-XK34JJxY']
source: Droidlife