Earlier on today HanspreeUK tweeted a picture and a few characters about a new HANNSpad. You can't really get that much information across about a new product on Twitter. But hey they tried.
"Coming soon! The new HANNSpad #Tablet PC. Featuring Android 4, a stand out leatherclad design, & a very nice price tag."
The first HANNSpad was a fairly solid, reasonably priced tablet, which caught the custom rom bug. With development still going on for it. Hopefully the new HANNSpad will be just as cheap and customisable. We could certainly do with a fairly cheap and easily hackable tablet. Not many of the current breed of tablets have caught the custom rom bug in the same way as say the Advent Vega. My fingers will be crossed for this one.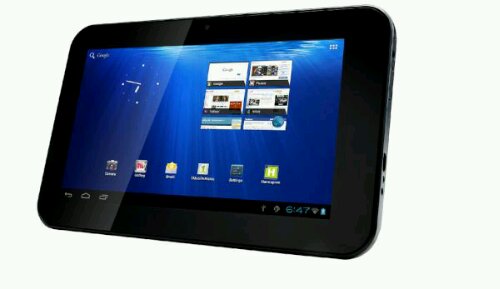 Source – Twitter