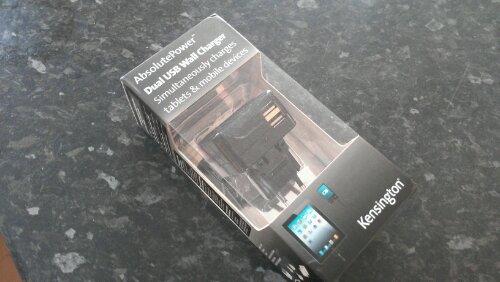 We get a number of accessories to review here at Coolsmartphone. This one has taken a while to arrive, but it's simple and effective. It won't take a great deal to describe and there's not a great deal of complexity about it, but that's always a good thing in my book.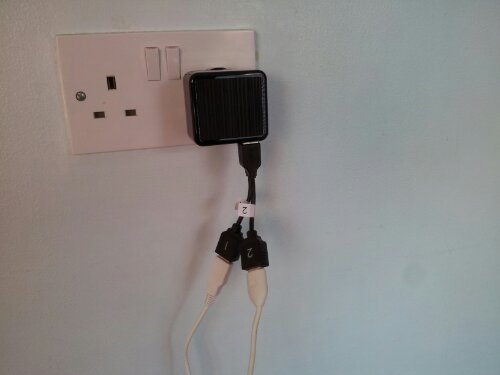 Put simply it's a dual USB charger. Plug it into the wall and there's two USB outputs. Both of these output 2.1 Amps, so there's no trickle-charge here.
Out of the box I immediately found the European socket and figured that I had the wrong version, but – at the bottom of the box – there's the appropriate UK and US adapter. Slide the inappropriate one out, put the right one in and you're good to go.
We always love doing hands-on videos so here's a look at the Absolute Power Dual USB Wall Charger in action..
Plug it into the wall (obviously) and the unit sticks out about 5 cm and the USB ports are directly on the bottom of the unit. Two short extension cables are provided for easy of access and for stopping bigger USB plugs getting jammed together in the socket.
There's not a great deal else to say if I'm honest. If you've got a clutter of cables and chargers, give this a bash. You'll need a standard USB cable to plug into this, but most people have this with their phones already. There's an LED to let you know when it's working and, although there's an RRP of £29.99, we found it available to nearer £20. Our verdict? Top banana. Plug it in, pop your USB cables in and it chargers quickly and reliably.
Link – Kensington.com