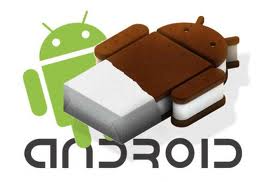 It is seven months since the launch of the latest incantation of Google's mobile operating system,  Ice Cream Sandwich. Since October 19th 2011, there have been 3 revisions and the OS is now on version 4.0.4
Within a few days of the release of the SDK, ROMs started appearing on the ever resourceful XDA-Developers for the Nexus S and even sooner after the release of the source code came some full blown stable releases that could be used as your everyday operating system.
So, here we are seven months later and I get a handset delivered for a review.  It's brand spanking new and top of the range.  All shiny and expensive looking with its big old screen just begging to be played with.
So, I charge this nameless handset and power it up expectantly.  Imagine my absolute horror to find the green theme from Android Gingerbread staring back at me.
The first thing I do is check the box.  Is it the right handset or is it the old one?  Nope, its the right one.  Quick, go on the website, what's going on here?  Only to find that the spec is correct, they haven't made any massive mistakes and yes, the brand spanking new handset with all its bells and whistles comes with Gingerbread with no set date for an upgrade.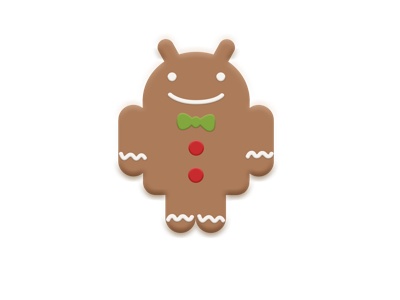 So a major manufacturer that has massive resources at its beck and call, releases a new handset to much fanfare and trumpeting, then loads it with a mobile OS that is  nearly 18 months old and 4 releases behind the current one.
The manufacturer will remain nameless but it's not the only one.  Panasonic for example have recently entered the smartphone foray with the Eluga – fully loaded with gingerbread and no fixed release date for ICS.  Sony have released their flagship Xperia S, not only have they loaded gingerbread, they have also actively encouraged people to beware of upgrading to ICS when it is finally available.  The Samsung Galaxy Note, another high end device is only just receiving its ICS update while the Galaxy Ace Plus ships with Gingerbread.
The only exception seems to be HTC whose current range all ship with Android 4.0
As an Android lover, it pains me to do this but lets turn to Apple for a second.
iOS 5.0 was released on October 12th 2011.  Plug your phone into iTunes and it updates.  No messing (providing your hardware wasn't too old), since then there have been 3 further updates and yes, simply plug in your device and away you go again for an update.
Now whilst I realise that Apple are writing for one set of devices and all variables are known, the Android manufacturers could learn a lesson or two here.
Samsung, Sony, Motorola and Panasonic are all multi-billion dollar companies with massive resources and immense R & D departments at their beck and call.  There are some 300 million android devices in circulation today and less than 5% of them are running ICS.  Thats right, 15 million devices out of 300 million are on the latest operating system.  Admittedly some of them won't ever be running Android 4.0 but how long will it be before the ones that can will have an update available?
So come on Sony, Samsung and all you other culprits.  Stop treating the people who make you some immense profits like fools.  The same people who shell out small fortunes for the latest and greatest kit will soon realise that they are not really getting the best and will start to look elsewhere and there will always be someone willing to provide the best for them.
The major manufacturers MUST up their game for there is a lesson to be learned from the rather speedy fall of Nokia and that is, If you don't keep ahead of everyone else there will always be someone willing to take over from you and that they can do anything you can do and do it better!!
Do you agree or is the author just having a moan?  Come on over to our forums and have a discussion…..