Recently Nokia in a bid to boost the appeal of Windows Phone have been making apps. These apps have been to fill the gaps where apps in the past had been lacking. Like with Nokia Maps or Nokia Drive. But they have also been releasing apps that give them potential revenue. They have released Nokia Music and now Nokia Reading.
Nokia Reading is a direct contender to the Amazon Kindle app, allowing you to buy, download and read books on your Nokia Lumia device. As long as you have set up a Nokia account anyway.
Here are a shots of the app, as to be expected it is in the Windows Phone Metro style and looks really nice.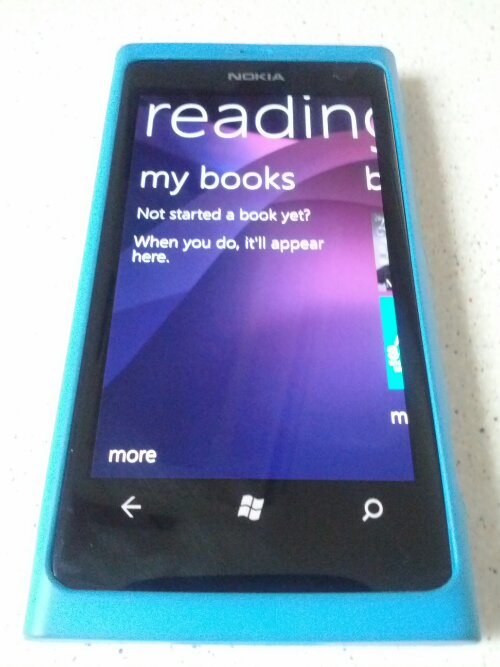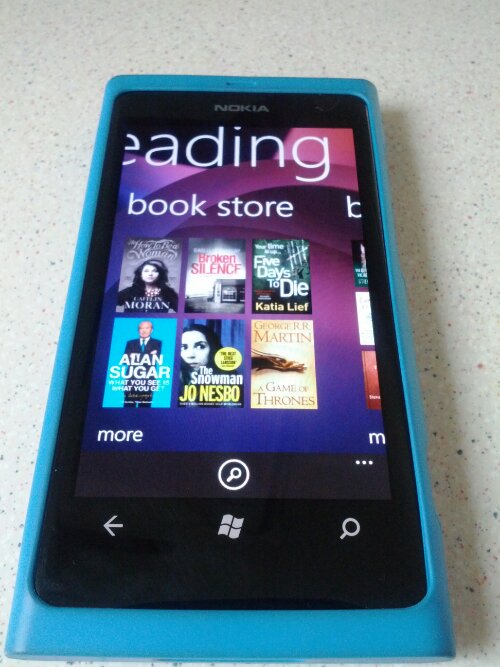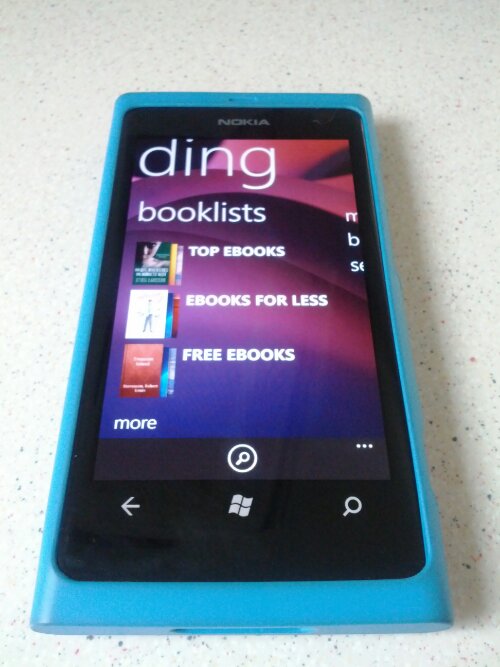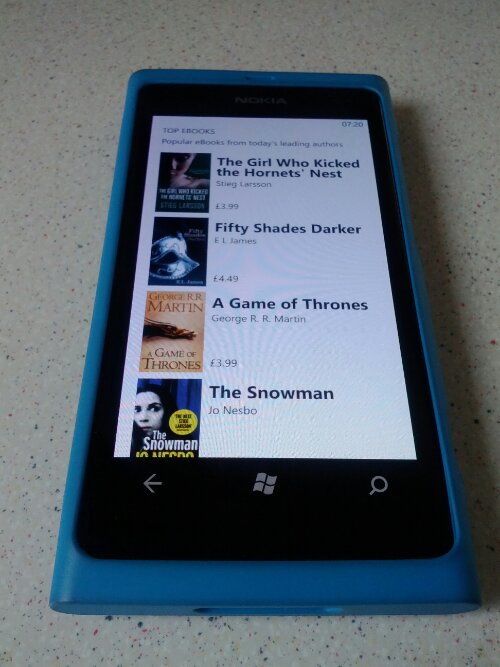 As far as the consumer is concerned it is down to how much the books cost really. Nokia Reading doesn't offer any drastically different to the Amazon Kindle app. I won't be reading books on my Lumia 800 whatever happens, but some people will do no doubt. Here is the link if you want to have a look.
Marketplace Link – Nokia Reading