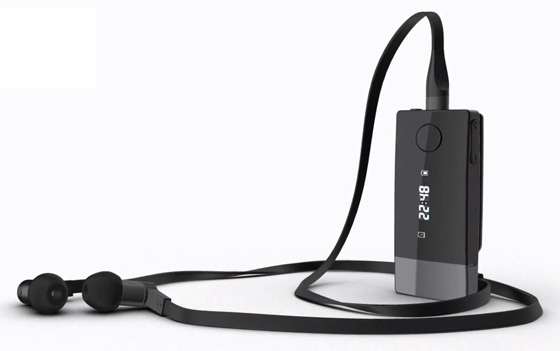 Added to my rather long "I want one of those" list is the new Smart Wireless Headset Pro.
This universal accessory offers premium stereo sound, MP3 player, FM radio and an Android remote that displays messages, caller names, media titles and more. You can even call a contact from the recent call list. It even has a microSDHC memory card slot for additional storage of music.

An official Sony accessory you can be assured by the brand and the quality of workmanship and the parts. There may be better headsets but can they do all of the above at the same price?

The headset connects via your phone by Bluetooth and the display module clips onto your clothing, whilst a premium in-ear stereo headset connects via a 3.5mm jack to the display module.

Because it is a wireless headset with a 3.5mm jack, you can even connect up your own headphones if you choose. Get the great technology of the display but wear your favourite headphones still.

A slightly different, but more intelligent and versatile headset for the demanding or style conscious user.
The Sony Smart Wireless Headset will be available from Clove.co.uk from 25th May and is priced at £78.00