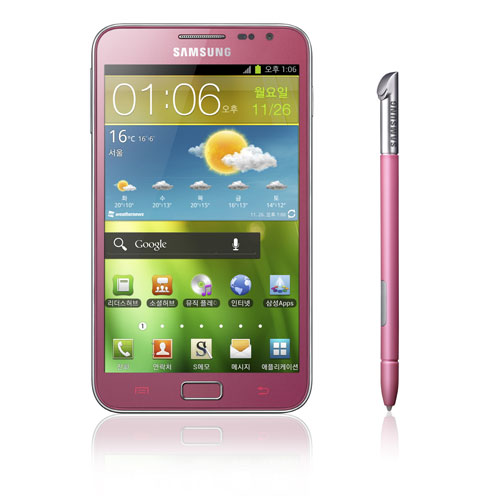 Samsung's Galaxy Note has so far been one of the surprises in the mobile arena.  A sort of half breed, stuck somewhere between a tablet and a phone, the Note has won many admirers and sold by the bucketload.
To further enhance those sales and desirability, Carphone Warehouse have announced that they are to stock the pink version of the Galaxy Note and it will be available some time in June.
Powered by a 1.5GHz processor, the behemoth sports a 5.3″ screen and runs on Android 2.3.5 Gingerbread which is soon to be updated to 4.0 Ice Cream Sandwich.
Link – SoMobile