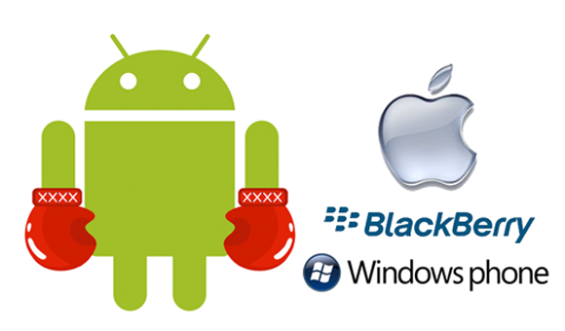 New figures published by Kantar Worldpanel reveal that Windows phone is finally on the rise.  Helped by Nokia's new range of Windows Phone handsets they now have a 6% market share in Germany and 4% in the United Kingdom, France, Italy and the US.
Android however stretched their lead in Spain with a massive 72% of the market whilst commandeering 49% in Italy.  Android's market share in Germany doubled to 62%.
Despite the growth of Android in mainland Europe, Apple have managed to narrow the gap in the US and the UK, whilst Symbian and Blackberry are still experiencing major drops in market share.  RIM now hold a meagre 3% of the US market.
Whilst this is obviously good news for Microsoft and Nokia, there is clearly a very long way to go before they begin to make a dent in Android or Apple's sales or share of the market.  There is only so much to be taken from RIM and Symbian and major improvements will be needed in image and quality of product if Nokia and Microsoft are to mount a serious challenge to the two main players in today's smartphone arena.
Is it too late for Microsoft and Nokia, can anyone halt the inexorable rise of Android? Jump over to our forums for a discussion!!
via: Phonearena