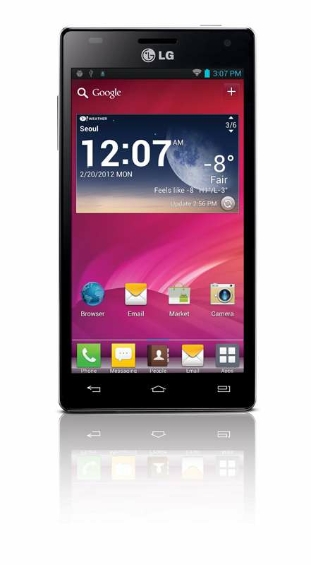 Confirmation has reached us that the LG Optimus 4x HD is coming to 
Clove
in June and is available for pre-order now.
Priced at £456 the 4x HD has some impressive specs including a 1.5GHz quad-core processor (NVIDIA Tegra 3), Android 4.0 Ice Cream Sandwich, 4.7″ (1280 x 720) True HD IPS display, 16GB Internal storage, 8MP Camera with BSI Sensor, 1.3MP Front Facing Camera, 8.9mm thick, 2150 mAh battery.
Equipped with the True HD IPS display, the Optimus 4X HD guarantees the finest viewing experience with high resolution, clarity and no color or shape distortion. The Optimus 4X HD includes 16 GB internal memory and runs on the latest version of Android OS, Android 4.0 Ice Cream Sandwich. Besides the smooth and fast performance, the Optimus 4X HD boasts a 8-megapixel BSI (Backside Illumination) Sensor camera with LED flash and advanced multimedia features to enrich the overall multimedia experience

And LG designers made sure that looks didn't take a back seat to performance. The 8.9mm slim and sleek smartphone features a "prism-edged" design with enhanced materials and finish.
So, if you fancy your slice of LG goodness, hop on over to Clove and bag your 4x HD now.