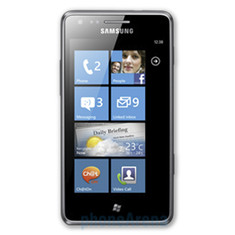 Samsung have today announced a new budget Windows Phone powered handset.
The mobile, titled Omnia M,  has a 1GHz processor, 4-inch Super AMOLED display, 4GB of storage and 384MB of RAM meaning it is not near the top end of the handset  range.
It also includes a 5mp rear camera and a VGA front camera.
The handset will roll out initially across Europe although no pricing details or release dates were available at time of writing.
Are you taken by the new Samsung?  Hop on over to our forums and let us know!