After the Ofcom ruling where networks have to lower the cost of roaming within the EU, O2 have today announced their plans starting from 1st July and initial impressions look very good.
Data will now cost you £1.99 for a day when you connect and that will get you 25MB allowance to use, so not ideal for catching up on Eastenders but more than enough to check in with your friends on Twitter and Facebook.
Also another great addition is calls now cost 50p to connect and then the rest of the call comes out of your UK allowance, very much like we have had on Vodafone Passport for years now but only costing 50p instead of the 75p Vodafone charge.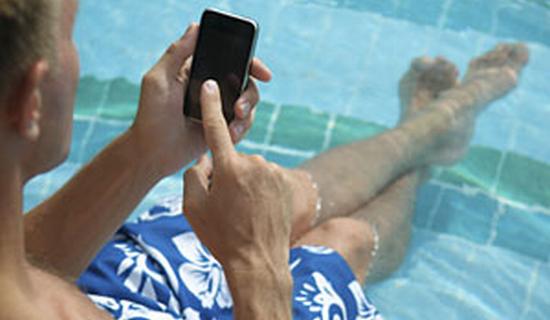 O2 Travel – use your mobile worry free when abroad

11 May 2012 09:00

Sunscreen, passport and now your phone becomes a travel essential

O2 today announces the launch of O2 Travel, providing customers with a worry free way to use their mobiles throughout Europe this summer. Available from July to all O2 pay monthly customers, including O2 business customers*, the simple new approach offers 25MB of data per day for £1.99. When making voice calls, customers will be charged a one-off 50p per call, with minutes then taken from their existing tariff.

O2 Travel marks the next step in O2's commitment to help customers banish concerns over their bill when they get home, allowing worry free tweets, Facebook status updates, and calls home from poolside in the sun. It represents the best value international offer from O2 to date, enabling customers to make their holiday as connected as they wish.

O2 Travel was developed using customer insight which highlights the growing demand for mobile use abroad:
• Mobile internet usage whilst on holiday is growing at more than 100% a year
• 60% of customers who use the mobile internet in the UK also use it whilst abroad
• Facebook, Google and BBC News are the most popular websites to vist while on holiday
• France and Spain are the most popular countries for customers calling back to the UK

With 25MB of data per day customers can keep connected to all their favourite sites, making 2012 the first ever social media connected summer holidays. Gone are the days of showing holiday snaps once the tan has faded: now holiday moments can be shared as soon as you hit the beach.

Sally Cowdry, Marketing & Consumer Director for O2 in the UK said: "We know people want to able to relax and enjoy their holidays without worrying about complicated phone charges. With simple charges and a generous 25MB data bundle, O2 Travel provides a great way for our customers to keep in touch and share their holiday moments with family and friends without having to worry about the costs."

O2 Travel will also be available to O2 Pay and Go customers** who will be able to take advantage of 25MB of data per day for £1.99 with international rates of from 29p per minute to make a call and from 8p per min to receive a call***.
O2 customers can visit www.o2.co.uk/international **** to find out more, including a full list of countries included in the O2 Travel service.
Link: O2 Travel