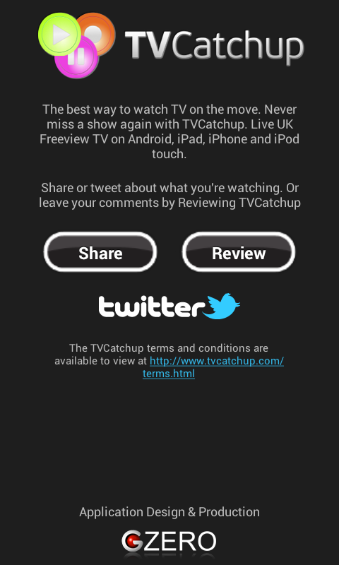 TV Catchup, the service that lets you stream live freeview channels direct to your handset for free is now available in beta format for Android.
TV Catchup say "As this is a beta, there may still be one or two issues that need resolving which is  where you can help in giving as much feedback on how the app works, any bugs, or suggestions for improvement as possible."
Changes made in the beta 2 include:
Now supports phone and tablets on ICS.
Layout changed for tablets.
Added message on phones when a user starts streaming a channel.
'Press back key for channel guide'.
Added Transition animations to channel list.
Fixed tablet info page rotation issue.
Changed app behaviour so that on a tablet in full screen mode, if a video error occurs then selecting cancel will cause the application to change back to preview mode.
Added loading dialogue to tablets prior to Honeycomb.
Fixed bug – Tablets starting in portrait mode force close.
The app is available to download from here then why not jump over to our forums to discuss this or any other smartphone related topic