The Olloclip falls into a category I've never reviewed or even used before. It's a 3 function lense that clips over the camera on an iPhone 4/4S and adds three new functions, Wide Angle, Fish Eye and Macro. Read on for my thoughts and some sample pictures.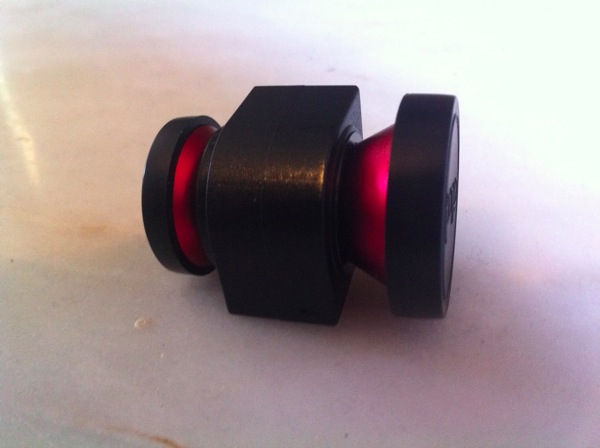 The Olloclip is black and red and overall size is smaller than a ping pong ball. Its made of a combination of plastic and metal and you get a small drawstring bag included  for storage. The Olloclip also comes with 2 lense covers to prevent scratches.
To use the Olloclip you slide it onto the top right hand corner of your iPhone. You can place it on in 2 ways as there are lenses on both sides. The larger side has the fisheye lens, whereas the smaller side has the macro and wide angle lens. The Olloclip slides over the power button and the iPhone's camera and fits quite snug. Enough to feel secure but without any worries about scratching the iPhones glass.
Lets start with the Fisheye lens. You may recognise this type of lens if you've ever watched skateboarding videos. It adds a curved feel to your photos and videos with some vignetting in the corners. I've been using this mostly for Instagram shots and it's really good for adding another effect to photos. Here is a photo of a bush in my garden. The top is the normal iPhone camera and the bottom is the fish eye.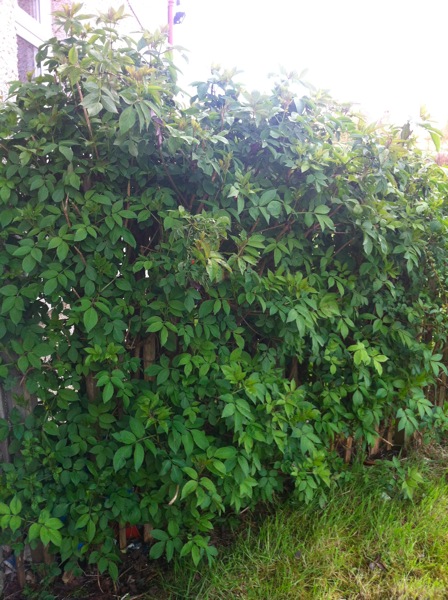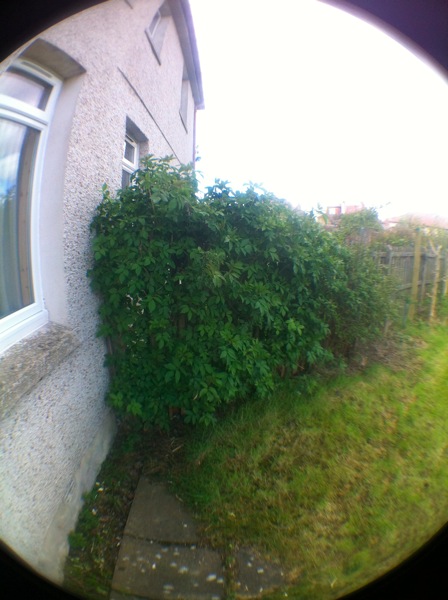 Next up is the wide-angle lens. This increases the width of your shot by quite a considerable margin. I've used this to shoot video on my iPhone and I was quite impressed with the results. It's really handy for when you want to get a shot of a large area and taking a standard landscape shot is not enough. Below is a picture of my garden. Again, the top is the normal iPhone camera and the bottom is the wide-angle lens.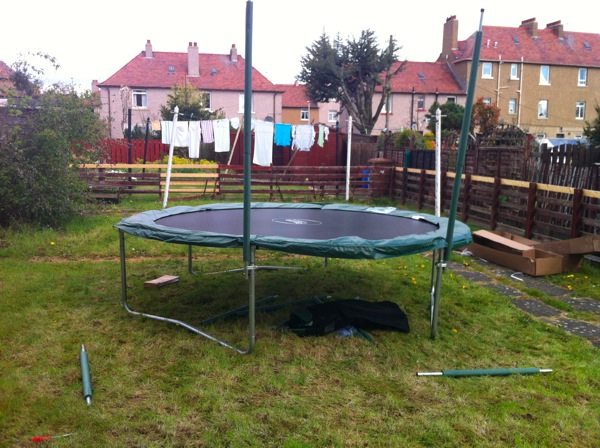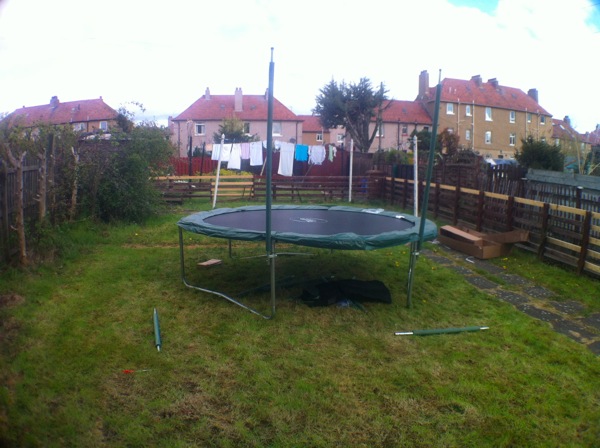 Finally, you have the macro lens. To get this you need to unscrew the wide angle lens which is simple enough. This is the lense I've had the most fun with. The magnification is 10x which is quite impressive for a phone accessory. I find myself constantly pointing this at things I want an almost microscopic view of, its become and addiction. Here's a photo of a fence post (again in my garden) and a close up of the nail in the middle.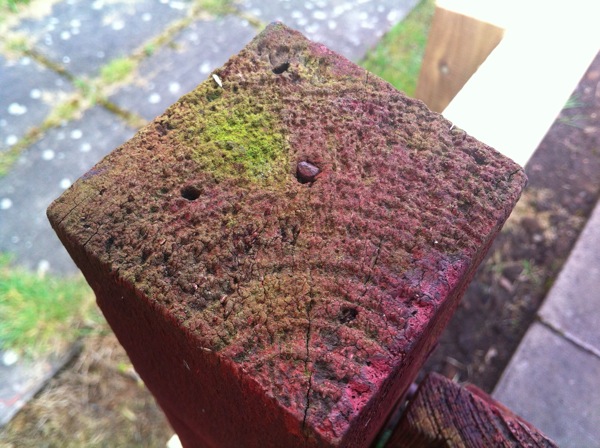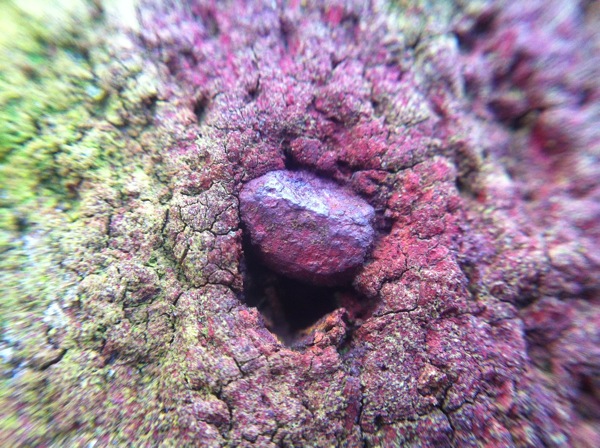 There isn't much more I can really say about the Olloclip other than I love it and it now has a permenant place in my bag.
I think the Olloclip is excellent fun and can produce some really unique and interesting photo's. If you have any questions please feel free to ask in the comments below or ask me in this forum thread
The Olloclip is available from the Apple store for £69.95
Links – Apple