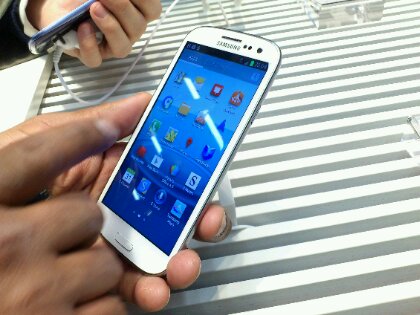 The guys from Unlocked-mobiles have stepped forward to announce their pricing for the Samsung Galaxy SIII. It'll set you back £549.98 Inc VAT for the UK SIM-free 16GB version in blue or white.
Specs include…
· Exynos quad core 1.4 GHz processor
· 4.8″ inch screen
· Wireless charging available
· Super AMOLED touchscreen with 16 million colours
· 16/32GB/64GB of internal storage
· 1GB Ram
· MicroSD card expandable
· 8 megapixel camera rear & 1.9MP Front
You can pre-order below and shipping will start on May 30th.
Link – Unlocked-Mobiles.com