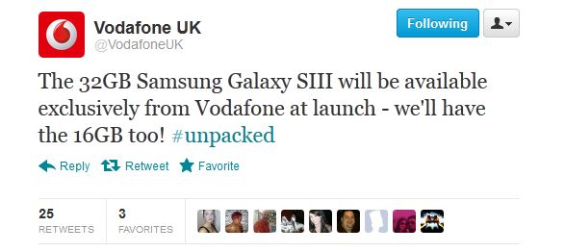 Well yes, just as the people around me were talking about it, we've got confirmation that Vodafone will be carrying the all-new Samsung Galaxy SIII too. They've scored a bit of a coup here too, bagging the 32GB version as an exclusive from launch, but hey – they'll have the 16GB version too.
Samsung also have a 64GB version "coming" but don't forget that you can add more memory with a microSD card, turning your shiny new Galaxy into a mobile drive.
No news on packages or prices just yet, we'll keep you posted.
Link – Vodafone (Twitter)