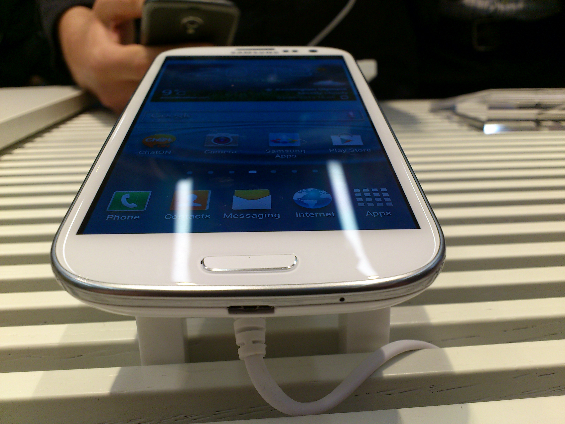 We spotted a few days ago that the guys from ur-mobile.com had put the Galaxy SIII up for £599.95. Now that we've seen the phone in the flesh we've seen it drop down to £574.96. If you're interested then expect it on May 29th, when the super 4.8″ AMOLED HD monster will hit the streets.
We'll have some great hands-on video online shortly, so keep a look out for a great demo of the features.
Oh, and for all those asking, yes the battery cover can be removed.
Link – UR-Mobile