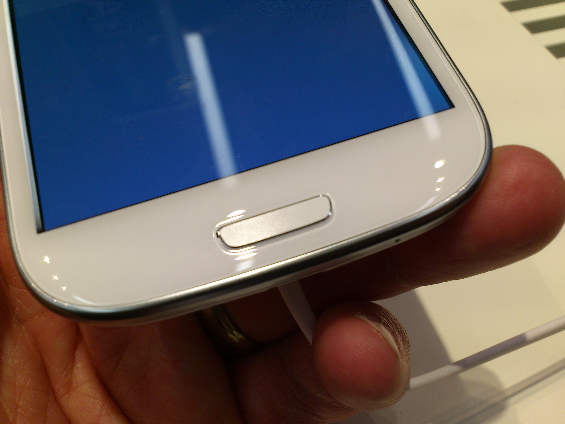 The boys at Phones4U have confirmed that they will be taking the Samsung Galaxy SIII and have added a range of options for the 1.4GHz quad-core beast when it arrives. They have a pre-order page and, if you do put your order in now, you'll get a "premium accessory bundle" worth over £50.
Full details below. They'll have it in store on May 30th.
Link – Phones 4U
PHONES 4U WILL RANGE THE SAMSUNG GALAXY SIII WHEN IT ARRIVES IN THE UK

Phones 4u makes the Samsung Galaxy SIII available for preorder

· 3 x more interest registered in Samsung's 'Next Galaxy' in the first 24 hours than the Samsung Galaxy SII

THURSDAY MAY 3RD 2012: Phones 4u, Samsung's exclusive retail partner for its Samsung Experience Zone at Phones 4u Oxford Street, can today confirm that it will be offering customers the hotly awaited Samsung Galaxy SIII when it arrives in the UK on 30th May.

Phones 4u has made the Samsung Galaxy SIII available for preorder on its website from today, for those who want to be amongst the first to get their hands on Samsung's newest Android smartphone. In addition, all preorder customers will receive an exclusive "premium accessory bundle" courtesy of Phones 4u and Samsung, worth over £50.

With anticipation at an all-time high over recent months about the arrival of a new addition to Samsung's Galaxy range, Phones 4u anticipate that there will be a huge demand for Samsung's 'smartest' phone yet.

Phones 4u received an overwhelming amount of interest in Samsung's 'next Galaxy' when it offered customers the chance to preregister for updates on the impending secret smartphone – three times that of the Galaxy SII in the first 24 hours alone!

Scott Hooton, Chief Commercial Officer at Phones 4u said: "Phones 4u has a strong history of successfully launching Samsung Galaxy devices, resulting in our recent collaboration with Samsung that saw the launch of a dedicated experience zone at our London Oxford Street store. Accounting for 44% of Galaxy SII contract sales on the high street in 2011*, and being the first retailer to 'globally' launch the Samsung Galaxy Nexus, we're thrilled to be offering our customers the new Samsung Galaxy SIII in addition to the widest range of live Samsung handsets available for demonstration anywhere in the UK."

Available free on contract from £36 a month, the Samsung Galaxy SIII will be available in-store and online at Phones 4u from 30th May, but can be preordered from Phones 4u online today.