Orange have put up a web page allowing you regsiter for details on the upcoming Santa Clara Intel powered Android smartphone. Not many details have been posted about the Santa Clara though. It will be interesting to see what the involvement brings to the Android table. It certainly sounds like the camera is going to be the focus of there marketing.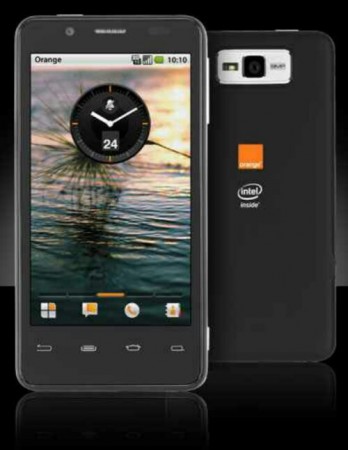 A smartphone with Intel Inside, that keeps up with your busy life.

faster browsing and processing speeds with a 1.6GHz Intel processor.

8MP camera that takes up to 10 photos a second.

16GB internal memory.

A stylish Orange exclusive, powered by an advanced Intel processor, the Orange Santa Clara delivers fast web browsing, super-responsive apps and effortless mutli-tasking.

Santa Clara is the pre-launch name – the full name will be announced at launch.
So head over to http://www1.orange.co.uk/santaclara/ to register your details.