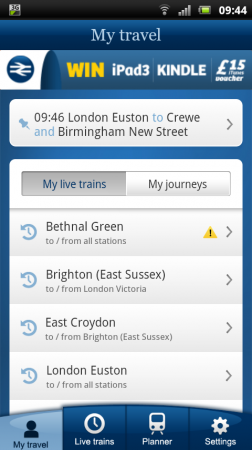 National Rail Enquiries have launched free apps for iOS and Android.
The apps allow you to plan a train journey, access real time arrivals and departures, as well "tagging" a train once it has left a station to follow its progress. You can also subscribe to alerts.
Both are free and available now from the App Store and Play Store.
Further details can be found on the National Rail Enquiries website.
Link – National Rail Enquiries site
Link – App store
Link – Play Store